One Week Golden Triangle Itinerary, India: For First-Timers
This one-week golden triangle itinerary is perfect for first-time travelers to India. I am including all the travel tips for you all.
The Golden Triangle Itinerary which is more famously known as the Delhi-Agra-Jaipur circuit is one of the most famous tours in India for first-time visitors. If you are visiting for the short time India, it is the Perfect One Week Golden Triangle Itinerary to get a real taste of Indian Culture, architecture, and food.
The golden triangle is probably on the list of every traveler who wishes to visit India. Not only is it so popular with foreign tourists who visit for the first time but also with domestic travelers who want to tick off the India Golden Triangle itinerary from their bucket list.
It may be overwhelming to decide where to start, how many days to spend, and which places to cover during this itinerary. From my personal experience, I suggest that you spend at least one week so as to cover the highlights of Golden Triangle India.
During this one week Golden Triangle Itinerary, you will experience the best architecture, Palaces, Old Heritage Sites, and the Marvelous Taj Mahal- One of the 7 wonders of the World! At the same time, if you are in India for the first time, get ready for culture shock and the place may also overwhelm you a bit.
Please note: This post may contain affiliate links which means I may earn a commission if you make a purchase by clicking a link on this post. This will be at no additional cost to you. Affiliate links help me keep this website up and running. Thanks for your support!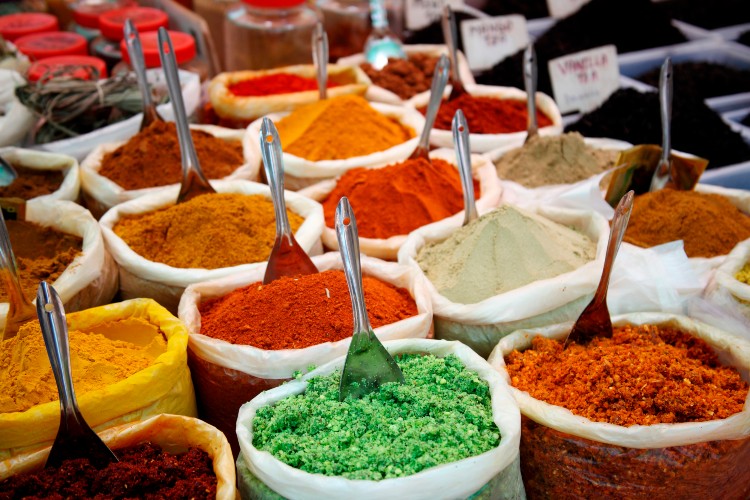 In this One Week Golden Triangle Itinerary, I am sharing the best golden triangle Travel Guide along with recommended places to stay, Tours, and Travel Tips.
What is the Golden Triangle in India?
The 'Golden Triangle' consists of 3 of India's most popular cities: Delhi, Jaipur, and Agra which form a triangle on the map. All the cities are approximately 200 km away from each other and located in 3 different states of India. All the 3 cities have some of the most architecturally stunning structures, palaces, and forts which are a must-visit and most frequented.
While flight between these 3 cities is possible, visitors prefer to cover them via road or train to get the best of India. My suggestion is to book a cab for the duration of the entire trip if you are in a big group and the cost is not an issue. However, if you are a solo traveler it is best to travel via train.
Here's a quick breakup of the India Golden Triangle itinerary. My suggestion is to reach at least a day in advance in Delhi before starting this tour of the One Week Golden Triangle itinerary.
The One Week Golden Triangle Itinerary & Travel Guide
Most of the tours offer Golden Triangle Itinerary for 4-5 days but during that course of time, you will just touch base and you will enjoy more of India if travel slowly. People Usually start Golden Triangle Trip from Delhi as it is the international arrival airport in most cases.
If you are visiting India for the first time from Europe, the USA takes it slow and spends initial 1-2 days in Delhi to bit the jetlag and get adjusted to culture shock.
Day 1 & 2: Delhi
Day 3 & 4: Agra
Day 5: Fatehpur Sikri
Day 6 & 7: Jaipur
Day 1 of One Week Golden Triangle Itinerary: Visit Old Delhi
Gear up for an assault on your senses as you head toward the old part of Delhi. Some of the must-visit highlights in Delhi I recommend are:
Jama Masjid
Right in the center of Old Delhi, this mosque is the must-see Place and start your Delhi trip. Constructed by Shah Jahan, the Mughal Emperor, it is the largest mosque in the country. The mosque comprises three highly decorated gates, two 40-meter-high minarets, and four towers. The mosque is constructed of white marble and red sandstone.
Red Fort
Locally known as Lal Qila, Red Fort was also built by Shah Jahan in the 16th Century. It is a UNESCO World Heritage Site built in red sandstone, It has a huge complex with intricate Mughal architecture. It is one of the most iconic monuments of Delhi so much so that the Indian Prime Minister addresses the nation every year on Independence Day after hoisting the flag.
Jantar Mantar
Jantar Mantar is an astronomical observatory in the country. A similar kind exists in Jaipur so if you are visiting this, you can skip the Jaipur one or vice versa. Since the Delhi one is larger my suggestion is to visit the one in Delhi.
Jantar Mantar houses 14 astronomical instruments used for accumulating astronomical tables to help predict the time and movement of various celestial bodies like the sun, planets and the moon.
Birla Temple
The Laxminarayan Temple, also known as the Birla Mandir is a Hindu temple, dedicated to Laxminarayan in Delhi. Spread over seven acres, and having 3 stories (the highest shikhara is 160 feet high), this large temple complex was inaugurated by Mahatma Gandhi and remains one of the finest local examples of modern temple architecture. The temple is adorned with carvings depicting the beautiful scenes of the golden Yuga of the present universe cycle.
Qutub Minar
Qutub Minar is India's highest tower and the tallest minaret in the world built of bricks it stands at 73 feet. Built-in the 11th Century, it is an important monument that defines Delhi. The tower has Arabic and Brahmi inscriptions.
Day 2 in Delhi
This day will cover a lot of highlights from New Delhi. It is ideal to book a cab for the whole day or use an Uber in between these sights. Start the day by paying respects at India Gate.
India Gate
India Gate is the largest war memorial in India built in sandstone. The gate is 42-meter-high whose walls have inscriptions of 13,516 soldiers killed in the Northwestern Frontier in the Afghan war of 1919, besides 90,000 soldiers of the Indian Army who were martyred in World War I.
Amar Jawan Jyoti, made of marble, is located in front of India Gate which was constructed in 1971 to pay tribute to the brave soldiers who lost their lives during the Indo-Pak War in December 1971. The flame is guarded by uniformed soldiers.
India Gate also plays host to the awe-inspiring Republic Day Parade, when the President lays a wreath on the Amar Jawan Jyoti, every year.
Rashtrapati Bhavan
Rashtrapati Bhavan is the Presidential Palace. The palace is built covering an area of 5 acres on a 330-acre estate. This mansion has a total of 340 rooms spread over four floors, 2.5 kilometers of corridors, and 190 acres of garden area.
Visiting Rashtrapati Bhavan from the inside requires prior registration which is open on certain days of the week and at times. Visitors should check it here before planning a visit. If time is a constraint one can always marvel at its stunning architecture from the outside.
Connaught Place
After the morning in Lodhi garden and 2 sightseeing places later, make a pit stop at Connaught Place, commonly called CP which is an uptown shopping center, and a food hub, and provides a great option for vibrant nightlife. The whitewashed complex is home to numerous national and international food chains, chain stores, bars, and restaurants.
Lotus Temple
The Lotus Temple is an amazing architectural marvel in Delhi and has to feature in the India Golden Triangle itinerary. Shaped in the form of a blooming lotus with white petals, the site is popular and attracts visitors from all faiths and religions.
Lotus temple or Bahai House of Worship does not allow ritualistic ceremonies and has no fixed pattern to conduct worship.
Akshardham Temple
Akshardham Temple is a Hindu shrine that reflects the country's culture, architecture, and spirituality. The temple has beautiful gardens, and exhibitions and the entire temple complex is filled with a positive aura.
The temple is dedicated to Swaminarayan, an Indian yogi and spiritual soul who existed during the 18th century. Akshardham Temple is listed in the Guinness Book of World Records for being the world's largest comprehensive Hindu temple.
Humayun's Tomb
Known as the jewel of Delhi, Humayun's Tomb is a mausoleum constructed in white marble and red sandstone. Humayun's Tomb was the first grand tomb of the Mughals in India and it influenced many more Mughal monuments including the Taj Mahal.
The tomb is a distinct example of Mughal architecture which was inspired by Persian architecture.
Related Read: Yoga Capital of India- Rishikesh Travel Guide
Delhi Haat
Delhi Haat is an Open-air handicraft Market run by Delhi Tourism Office. It basically brings all the artisans and craftsmen from all over India together in one place. If you want to do shopping in India with the best handicrafts, Delhi Haat is a perfect choice.
The souvenirs in India are more colorful and vibrant. Delhi Haat is one of the most famous Markets in Delhi for shopping. Also, there are many food stalls from different states of India at the venue which offer different cuisines to taste for the visitors.
End the day with dinner either in the plush neighborhood of Connaught Palace or the streets of Chandni Chowk, both equally good in their own ways. If you really want to immerse yourself in Indian culture, eat street food in India.
You may get anxious or may have stomach upset but eating street food in India is one of the best experiences to get the flavors of Indian cuisine.
Taking the Street food tour of Old Delhi and Khari Baoli Spice Market is one of the highlights of Delhi. Old Delhi is famous for its street food and your tummy will be surely happy after the tour!
You can read Delhi in 2 days in detail for the number of hours to spend and the entry fees details.
Delhi and especially Old Delhi would be a bit crowded for you, so I recommend taking Guided tours. Lots of local companies run Guided tours, Street food, and Market tours according to your choice.
Delhi Guided Tours:
Day 3 One Week Golden Triangle Itinerary: Agra
The highlight of anyone's Golden Triangle Itinerary tends to visit Agra. One of the highlights of The first thing that comes to mind at the mention of Agra is the Taj Mahal.
Agra is surely a small town and yes the star attraction is the Taj Mahal but there are so many places worth visiting in Agra. I recommend 2 days to spend in Agra. Here is a Perfect guide and Highlights of Agra:
Take a train from the New Delhi railway station to reach Agra. With enough frequency between both cities, there are over 20 trains leaving at different times.
The run time is approximately 3-4 hours. So my suggestion is to start early and reach by check-in time to your hotel so as to drop off the luggage and start exploring.
Agra Fort:
Start the afternoon with Agra Fort. Before the Capital was shifted from Agra to Delhi, the Agra fort was the residence of big emperors. It is a UNESCO World Heritage Site today. This red sandstone fort was built on the bank of the Yamuna river by Emperor Akbar. His grandson, Shah Jahan, later converted it into a luxurious palace by decorating it with white marble.
The fort is huge so it will easily consume 2-3 hours of your day to cover all the Halls and Palaces. The highlights of Agra Fort include the Shish Mahal (mirror palace), Diwan-e-Khas (hall of private audiences), Moti Masjid (Pearl Mosque), and Nagina Masjid (Gem/Jewel mosque). It is one of the most impressive structures in India.
Mausoleum of I'timād-ud-Daulah:
Also known as the 'Baby Taj', this mausoleum was built before the Taj Mahal. Taj Mahal gained popularity thanks to its massive size as compared to this mausoleum but it has very intricate carvings similar to Taj. It attracts less crowd so it is perfect to get photos for the gram here!
Sunset at Mehtab Bagh:
If the Taj Mahal is to be seen from any other place then Mehtab Bagh is the place! It is a beautifully maintained garden that was designed to mirror the Taj Mahal's own gardens.
You can see the Taj Mahal in its full glory from across the river. The Mehtab Bagh garden is the perfect place to see the sunset and it could be the most glorious sunset during your time in India!
After the sunset, end day 3 of the India Golden Triangle itinerary, just in time to catch up on some street food in Agra.
Day 4 of One Week Golden Triangle Itinerary: Agra
Taj Mahal:
Start the morning early as today is the day to visit the grand structure of love – the Taj Mahal and the highlight of your Golden Triangle Itinerary. The gates to the Taj Mahal open as early as 6 AM so it is best to reach early and get enough place to walk without the crowds.
Be aware that you will probably be asked a lot to hire a guide. If you want to, by all means, get one. But if you don't, that's alright too.
Taj Mahal has ample opportunities to photograph. But also keep in mind that there is also a lot to walk. Visitors are supposed to remove their footwear while visiting the main mausoleum and note that since it is made of white marble it tends to get super hot once the temperature rises.
Choose your gate wisely to visit (there are 3 gates). While the west gate tends to get crowded, enter from the one which is nearest to your accommodation.
Sunrise at the Taj Mahal is Beautiful and start your morning by waking up at 4 AM. You may be overwhelmed by seeing the first rays of the sun on the white Marble Domes of the Taj Mahal. Maybe it's too early but every effort is worthwhile to get the perfect shot at the beauty.
*Pls Note: Taj Mahal remains closed on Fridays.
Visit Sikandra: Emperor Akbars Mausoleum
Located some 10 km from Agra, this hidden gem is not visited by many tourists. The monument serves as the final resting place of Emperor Akbar – A 15th Century Mughal emperor known for his policy of religious tolerance.
The Mausoleum serves as a reflection of Hindu, Islamic, Christian, Jain, and Buddhist themes in its architecture.
Yamuna River Sunset boat ride
After the Taj Mahal visit which will probably last for 3-4 hours, one can decide to go to Fatehpur Sikri, but taking a boat ride is one of the must-do activities in Agra! So I would highly recommend you to stay back and experience this boat tour.
Over the last few years, this boat tour has gained popularity, and rightly so. This offers one of the best views of the Taj with the Yamuna river. These boat rides, although unofficial, begin from Dusshera ghat. While hotels and hostels conduct this, you can get adventurous and try to do it yourself for a much cheaper price. It will be definitely rewarding, especially around sunset.
Recommended Agra Tours:
Day 5 One Week Golden Triangle Itinerary: Fatehpur Sikri
Fatehpur Sikri is a huge sandstone fort just an hour's drive from Agra. Buses are easily available. Visitors generally keep a day aside for a day trip from Agra. But why waste a day when it can be completed within half a day and one can travel further to Jaipur.
Fatehpur Sikri features stunning gardens spread across the fort and also has the Jama Masjid or mosque that is famous for 'Buland Darwaza'. The complex is a beautiful fusion of Mughal and Indian architecture which will awe the visitors.
No wonder it is listed as one of the UNESCO World Heritage sites. Visitors can spend 3-4 hours and leave for Jaipur post-lunch.
Take a bus/train further to Jaipur to reach in the evening. Since most attractions close by 5 PM, one can probably just walk around the Johari bazaar or the streets near Hawa Mahal and get the vibrant feeling of Jaipur city. Shopping in Jaipur can be completed today, which is a must when in Jaipur. Shops close around 8:30 PM.
Day 6 One Week Golden Triangle Itinerary: Jaipur
Just like in Delhi, it is difficult to cover the major Jaipur attractions in 2 days. But the Jaipur highlights can certainly be covered. You will see the organized chaos and the streets are vibrant with all types of colors.
The Old City is a bit crowded with narrow streets but walking those old city lanes is a photographer's paradise. The architecture of Jaipur is marvelous and it is the best highlight of Jaipur.
The city itself is a UNESCO WORLD Heritage Site and you will be amazed by them. I recommend staying 2-3 Nights in Jaipur to cover all the major sightseeing places of Jaipur.
Related Read: Perfect 3 days Jaipur Itinerary
Start the day with a visit to City Palace Jaipur.
City Palace Jaipur
City Palace is the current residence of the Maharaja of Jaipur. A part of the palace whose architecture is a mix of Mughal, European, and Indian is open for visitors to visit. The attractions in the Palace include Chandra Mahal, Mubarak Mahal (royal textile museum), and the four gates in the courtyard. The Insta-worthy four gates are intricately designed and represent various seasons in India.
Hawa Mahal
Probably the unofficial symbol of Jaipur, it is situated in the heart of the city. While only one wall of Hawa Mahal is popular, it is actually a palace inside.
Hawa Mahal, translated as the palace of the winds, is a 5-storeyed example of the intricate architecture of the Rajput style. The architecture includes arches, pillars, and canopies, carved in red sandstone.
Albert Hall Museum
Locally known as Government Central Museum, it has a collection of local king's portraits, artifacts, handicrafts, and paintings of the glorious past of the city and the royal families. This is also home to one of the six 'Egyptian Mummies in India' that has brought a lot of international acclaim to this museum.
Day 7 of One Week Golden Triangle Itinerary: Explore Jaipur
Start the day very early as you have to go a bit away from the city towards Amber or Amer town. It is best to hire a tuk-tuk or a taxi for the whole day as the phone-based apps may not work there and haggling with the tuk-tuk drivers there may become an expensive affair.
Amer Fort
Amer fort is one of the most popular Jaipur tourist places. It is a huge and beautiful fort featuring intricate Indian and Mughal architecture in marble and red sandstone. Also a UNESCO World Heritage site, it has four levels each having a courtyard. Must-see places include the Mirror Palace (Sheesh Mahal) which is one of the most stunning areas of the fort.
Meena Panna ka Kund
Meena Panna ka Kund is an ancient stepwell, about 1.5km from Amer Fort. Traditionally used for storing water, it is now a famous architectural marvel. Photography is allowed but visitors cannot go down the stepwell.
Jaigarh Fort
The next stop of the day is another called Jaigarh Fort. It features the world's largest cannon on wheels – Jaivana Cannon which weighs 50 tonnes and has 20.19 feet barrel. It features Diwa Burj which has been maintained very well all these years.
Nahargarh Fort
Further to Jaigarh is Nahargarh, another fort that gives the perfect bird's eye view of Jaipur city. It is the highest point in the city and the sunset from this fort is breathtaking.
The fort has 12 identical suites made for queens in yesteryears with yellow frescos. The suites were constructed in such a way that the Maharaja could visit any of the queen's rooms without the others finding out.
Jal Mahal
After watching the sunset, head back to the city of Jaipur with a quick stop at Jal Mahal, or water palace which is located in the middle of Man Sagar Lake. The palace is closed for renovation but one still sees it from across the lake and clicks pictures.
Day 8 of One Week Golden Triangle Itinerary
Before heading out from Jaipur, if you are flying from Jaipur airport do make a quick visit to the Patrika Gate which is on the way.
Patrika Gate
Patrika Gate is the most colorful and vibrant gate of Jaipur. So much so that it is always buzzing with fashion photoshoots and pre-wedding photography happening. Every inch of the arches in the gate is painted with pastel colors and it is a stunning piece of beauty worth visiting.
Recommended Jaipur Tours:
The Best Time for Golden Triangle India Itinerary:
The best time to Visit India or Golden Triangle is from November to March. The other season is from September to November just Post monsoon season. During this time the climate is cooler and the temperature remains tolerable. However, you can expect a crowd at most of the attractions.
June-August is the Monsoon season and April-May is the summer season in India. This month should be avoided. December to February is a good time to Visit India.
Where to go Next after visiting Golden Golden Triangle, India:
If you are keen on Visiting Wildlife, you can add one Night at Bharatpur for Bird watching or Ranthambhor National Park for Wildlife sightings between Agra and Jaipur.
If you want to explore more of Rajasthan, add Places like Blue city Jodhpur, Golden City Jaisalmer, and Udaipur to your itinerary. I must tell you Rajasthan is full of colors and architecture. You can spend one week in Rajasthan itself.
If you have more time on hand, take a direct flight from Jaipur or Delhi to Goa and explore the beaches and Nightlife of Goa for a few days.
If you want to get a real taste of India, Go to the east side to visit the Oldest City of India- Varanasi, considered the holiest city in all of India.
If you have more time in India, you can explore South India and visit the Places like Hampi, Mysore, Coorg[famous for Coffee Plantations], Kerala, etc.
Read More about India:
Getting Around during your India Visit
AIR: You can take domestic flights anywhere in India for comfortable Travel as India is a huge country. This is a bit expensive option but it will save you time.
BUS: The Road Network in India is excellent and you can get tickets at the last minute at cheap prices. The Majority of Indian tourist destinations are well connected by road, so you can pretty much travel anywhere by Bus easily. You can book your tickets via any online app like Redbus, Goibibo, MakeMyTrip, etc. You can even pay online via your international cards.
TRAIN: India has well laid Train Network and is one of the cheapest ways to travel around India. Trains are the most reliable option for budget travelers. You need to book the trains at least 3 months in advance to get the tickets. You can book via the Official Ticket booking website of Indian Railways- IRCTC. The other option is 12goASia.
Related Read: Ooty-Coonoor Mountain UNESCO Toy Train Ride
Food To Try On Your Golden Triangle Itinerary
India is famous for its hospitality and food. If you are visiting India, you can't miss its different cuisines. The Indian cuisines are full of Spices and Favours. Here are some dishes you must try during your visit to Jaipur, Agra, and Delhi.
Paratha, Naan, and Tandoori Roti – Indian versions of Bread.

Paneet Tikka & Paneer Tikka Masala or any Sabji made of Paneer.

Biryani ( made of Rice, veggies, and Khada spices)

Dal ( Must try Yellow tuver dal or Dal tadka)
Rajasthani Dishes like Dal Bati Churma, Lal Maas, Gatta curry
Indian Veg or Non-Veg Thalis
Indian Sweets like Rabadi, Ghevar, Rasgulla etc.
If you are keen more on knowing different dishes, take a food tour in Delhi or Jaipur to get the local taste.
Idali, Dhosa, and other south Indian Dishes if you are vegetarian.
Where to Stay during your Golden Triangle Tour
As Golden Triangle is a most popular and famous tourist circuit, you can opt for the best possible options for the stay from Hostels, and homestays to budget hotels and luxurious Palace stays. There are plenty of options to choose from according to your budget.
If you like this Post on One week Golden Triangle Itinerary of India, Pin it for Later!