Top Coonoor attractions that are worth Visiting
There is always a debate among tourists which one to visit Ooty Vs Coonoor for relaxed holidays. In this post I am sharing the reasons that Coonoor is worth the Visit and Top Coonoor attractions to visit in 2 days.
The western Ghats of Tamilnadu attracts millions of People due to its diverse flora and fauna, be it Landscape lovers,Photographers or trekkers, it has everything to offer! Ooty and Coonoor are beautiful Places of Tamilnadu and they are located just 20 Kms away from each other. Both are equally beautiful and has its own charm.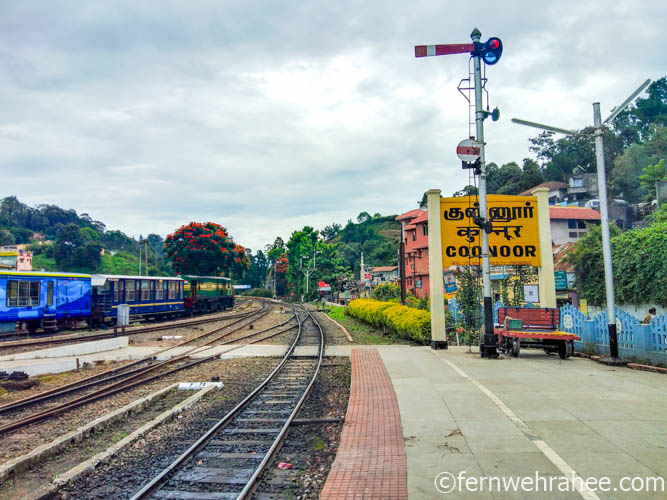 Ooty is known as 'Queen of Hills' and it is one of the scenic hill station of South India. It is was once the summer capital during the British rules and today head town of Nilgiri district of Tamil Nadu. There are tonnes of tourist attractions in Ooty which are visited by most of the tourists during summer vacation and holidays. So if you are looking for typical tourist Path, go ahead to visit Ooty.
On the other hand, Coonoor is a small town neat to Ooty which is also a beautiful place to escape the crowd of Ooty. Most of the People visit Coonoor as a pit stop while coming to Ooty from Mettupalayam route OR visit as a day trip from Ooty. Coonoor is a quiet colonial town surrounded by verdant tea estates and less commercialized as compared to Ooty. Maybe, there aren't many Coonoor attractions like Ooty but if you are looking for a more relaxed holiday, choose Coonoor over Ooty.
Top Reasons to Visit Coonoor and Best Things to do in Coonoor:
Joy Ride of Nilgiri Mountain Railway: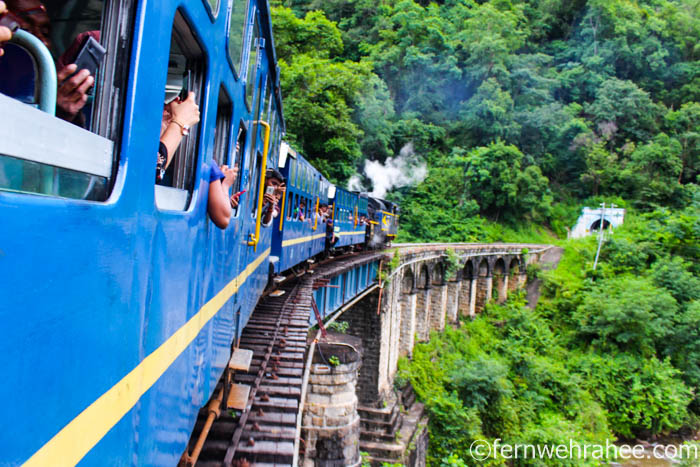 One of the Prime Coonoor attractions is riding Nilgiri Toy Train which is famous as Joy Ride or Ooty Toy Train Ride. The Nilgiri mountain train runs from Mettupalayam to Coonoor and onward to Ooty. Coonoor is halfway between them. The toy train ride is a prime tourist attraction of Coonoor as like other hill stations of India. The train Passes from Narrow Bridges, tunnels, and canals and gives you a glimpse of lush green tea estates, waterfalls, and scenic mountain views. The toy train from Coonoor to Ooty Passes through beautiful Ketty Valley, tea estates, and stops at colonial towns like Lovedale.
If you are visiting Coonoor and Ooty in the Summer season, make sure to book the tickets in advance. Read more about Nilgiri Ooty Mountain Train.
Visit beautiful Sim's Park: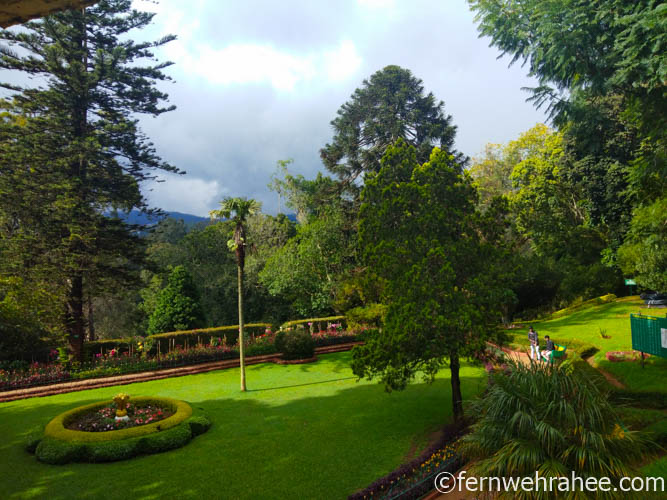 Ooty and Coonoor sightseeing includes famous botanical gardens and Parks which are best places to visit with family and kids. The Sim's Park in Coonoor is Perfect Place to stroll through fragrant flowers. Sim's Park has more than 85 variety of flowers and if you are flower lover like me, you can spend your day easily here. Also Sim's Park has many species of trees and shrubs not found in Ooty. There is a lake inside the Sim's Park which offers boating facility as well.
Head to View Point at Lamb's Rock:
The Lamb's Rock Coonoor is most famous sightseeing Places in Coonoor which is located 8 kms from Coonoor railway station. The Path was opened by Captain Lamb who attempted to open this Path and rocks dropped down below the Valley in thick forest. The Lamb's rock gives magnificent views of surrounding Valley. The views are incredible on clear days only, make sure to visit when whether is clear. Don't miss this famous coonoor attraction during your trip to Ooty and coonoor.
Also Read: Top Places to visit and things to do in Rameswaram
Admire the Views from Dolphin's Nose:
Near to Lamb's Rock, there is another View Point named Dolphin's Nose. It gives picturesque views of surrounding valleys and views of Nilgiris. The view point is located 5000 ft above sea level and The tip of the Peak resembles like Dolphin's nose, hence named as Dolphin's Nose Viewpoint. Don't miss this enormous rock formation in your Coonoor tourist Places list.
The route to Dolphin's Nose Passes through curvy hairpin turns and Tea Plantations on the way. You can see the views of Catherine falls from here.
Take a Swim at Catherine Falls:
One of the most beautiful waterfalls of Tamilnadu and second largest waterfall of Nilgiris is one of the top tourist places in Coonoor. Located 20 Kms from Coonoor and 7 kms from Kotagiri town, Catherine Falls is one of the best places to visit in Coonoor.
The waterfall cascades from 250 ft height and named after Catherine Cockburn, the wife of M.D. Cockburn who had introduced coffee plantation to the areas of Kotagiri and Yercaud in Tamilnadu. Catherine Falls is surrounded by tea plantations, mountains, and forest views. The views are spectacular from Dolphin's Nose but to reach here you need 2-3 Kms trekking from Village Avenue. The Catherine Falls is famous Coonoor attractions among adventure lovers but keep in mind that Prior permission needs to be taken from the District Forest Officer.
Learn Tea Processing at Any Tea Factory in Coonoor:
One of the best things to do in Coonoor is a visit to Tea Factories and learning the tea-making Process from raw leaves. The Hill Stations of Tamilnadu- Ooty, Coonoor, and Kotagiri are famous as the Tea Capital of India, and tea is a widely consumed drink of India. Hence, sightseeing in Coonoor is incomplete without visiting a tea factory.
There are many Tea factories in Coonoor but make sure they are functional when you Visit it. I visited the High Tea Field Factory in Coonoor. You have to pay the nominal charges for a Tea Factory tour and the Guide at the tea factory will explain all the stages of Tea Making Process from Plucking to final Packing of it. You can learn about different varieties of teas, the history of tea during the tour. At the end of the tour, don't forget to taste the different tea samples for yourself. You can purchase the varieties of Tea from their souvenirs shop. So when in Coonoor, Tea Estate visit is worth visiting attractions in Coonoor.
Related Read: Best Places to Visit in Mysore in 2 days
Learn Essential Oils Making Process:
The hill stations of Ooty and Coonoor are famous for its aromatic Essential Oils. Coonoor Produces aromatic essential Oils such as camphor, eucalyptus, and citronella, which can be used for medicinal purposes. The Nilgiri trees are found in abundance in Ooty and Coonoor and the oil making factories can be found throughout the Coonoor. If you visit any store, they will show you a demonstration of the essential oil making from steaming the leaves, mechanical processing, distillation, and extracting essential oil.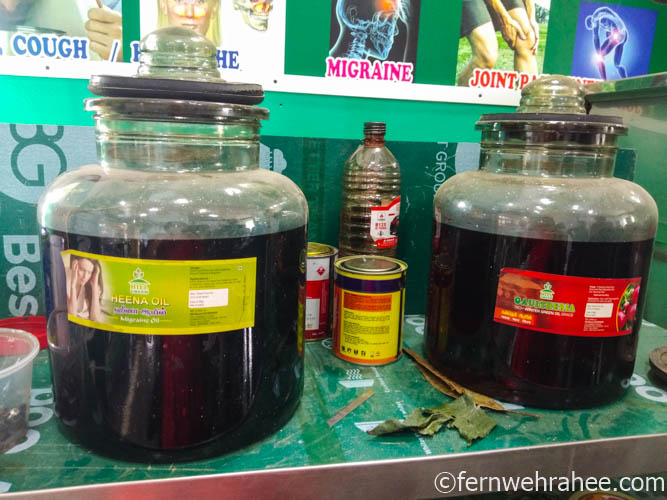 So if you love aromas, Coonoor is heaven for you and don't miss this Coonoor attractions. You can shop essential oils from the major shops in Ooty and Coonoor.
Treat Yourself with Breathtaking Views at Kotagiri:
If you ask me, one must Places to Visit in Coonoor, I would Say 'Kotagiri'. Kotagiri is small beautiful town in the Nilgiri district of Tamilnadu, surrounded by beautiful lush green tea estates. The Kotagiri is one of the oldest town of Nilgiris and it is perfect Place that offers serenity and enchanting views. Make sure you assign a day to Kotagiri during your Coonoor Sightseeing itinerary.
One of the top things to do in Kotagiri is a visit to Kodanad Vie Point. The ViewPoint is located inside the Jayalalitha's tea estate which offers breathtaking views of surrounding tea estates and Nilgiri mountains. Kotagiri is the best Place to visit near Coonoor. I would love to return to Coonoor to stay for more days at Kotagiri!
Visit Colonial Wellington Town:
The hidden treasure of Nilgiri's in Wellington, located 10 km from Coonoor. The tea estates and surrounding valley will keep you engaged while visiting Wellington. The town is maintained by Army and as its name suggests it was the British Cantonment area of Nilgiris. It is an army headquarter and home to The Defense Services Staff College, an establishment that imparts training to all of the Indian Armed Forces. Also, don't forget to visit the Wellington Gymkhana Club that is one of the oldest clubs in India nestled among Nilgiri mountains and surrounded by Lush Green Valley. If you are looking for a quaint getaway from Coonoor or Ooty, Wellington is the Perfect Place to visit near Coonoor.
Make Cheese at Acre's Wild: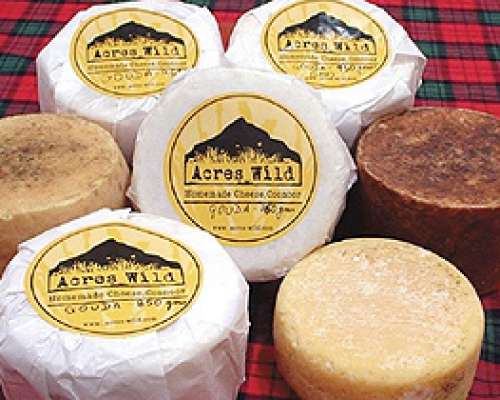 If you are a cheese lover, Make sure to Visit Acres Wild at Coonoor. Acre's Wild is family-run organic cheese making farm and farm stay in Coonoor which is known for its Eco-friendly Practices. The farm stay is owned by famous Bollywood director Mansoor Khan. Here you can take the Cheese Making course which explains everything about Cheese from collecting milk from cows, Pasteurizing, and final Cheese Products. Making Gourmet Cheese is a key activity at the Farm and you can discover how different types of cheese like Gouda, Parmesan, Feta, Mozzarella cheese are Produced. Apart from this, you can take lessons on soap making, Bread Making, Jam Making, etc.
The Acres Wild offers Peaceful three types of Cottages to stay and supports self sustaining Practices. Make sure to Visit Acres Wild if you are in Coonoor to learn the art of Cheese Making!
Have a Lunch at 100 Year Heritage Villa:
After all, day walking, you may need rest for your legs and I would suggest reserving a table at 180 Mciver Villa which offers the best views of Coonoor. The 180 Mciver Villa is a heritage Villa in Coonoor that offers 180-degree views of Coonoor. It has a lovely garden and the sky, sunset from here is worth experiencing yourself. Even though you are not the guests at the Property, you can visit the Villa and take a Lunch with the views. Don't forget to visit these beautiful Coonoor attractions.
Apart from this, you can satiate your taste buds at famous restaurants in Coonoor – The Culinarium. The continental food is delicious and offers the breathtaking views of the landscape.
Buy Delicious Handmade Chocolates in Coonoor:
It is famous Proverb "Chocolates Makes Everything Better".
Who doesn't like Chocolates?? very delicious and irresistible sweet, loved by everyone is available in Coonoor in all types, sizes, and shapes! The Coonoor is famous for its Hand-Made Chocolates and when you visit any nearby store, you would be amazed to see the varieties of Chocolates. they offer. From Cream, Cocoa infused to Dark Chocolates, they are available in every flavor you can think of! Don't forget to buy this delicious souvenir from your trip to Coonoor!
Apart from Chocolates, don't forget to buy famous crusty biscuits 'Varkey' from Coonoor's famous the Indian Bakery.
How to Reach Coonoor:
The nearest airport to Coonoor is Coimbatore and Nearest Railway Station Mettupalayam. Also, Coonoor is well connected by road from the major cities of South India like Bangalore, Chennai, Mysore, etc. The local transportation is good and you can catch the local Buses to reach Coonoor.
How many Days are enough to explore Coonoor??
Typically Most of the tourists visit it as a day trip from Ooty but I highly recommend to stay at Coonoor for 2-3 days as its more charming than Ooty.
Where to Stay in Coonoor:
There are Budget and many Luxurious Properties are available in Coonoor. I stayed at Tea Nest Coonoor which is located inside the largest tea estate of Coonoor and near to railway station. Also I liked the location of 180 Mciver Villa. You can also choose to stay at one of the many resorts of Kotagiri.
If you liked this Post about famous Coonoor attractions, Pin it for Later!