Best Places to visit in Ooty in 2 days: Ooty Travel Guide
It is No wonder Ooty stole my heart as I put my footsteps in this beautiful town which is a colorful green palette of nature known as 'Queen of Hills'. There are tonnes of places to visit in and around Ooty to just relax and enjoy the Nilgiris; in this post, I am sharing the Places to Visit in Ooty in 2 days.
Imagine- floating clouds,misty hills covering the town,fragrance of eucalyptus, green tea gardens on rolling hills,lush green woods and as you look out of your window, you want to soak into the every perfect moment of the small town away from bustling city life.
Ooty- Popular known hill station of Tamilnadu known as Udagamandalam or Ootacamund located in Blue mountains famously known as Nilgiris is a quick summer escape among travelers.
Best Places to visit in Ooty in 2 days and sightseeing attractions of Ooty
Ooty Lake:
Like every hill station, Ooty has a man-made artificial lake surrounded by Eucalyptus trees. Originally it was constructed for the purpose of fishing, later the lake has become all but an important Place to visit in Ooty. Nowadays boating is a popular activity among tourists but I would suggest spending an evening cycling around the lake or taking a quiet walk in the morning which is a memorable experience.
There are many entertainment and food stalls are here to indulge in and many small shops are at the entrance of the boathouse to shop warm woolens for your loved ones.
Dodabetta Peak:
The meaning of Dodabetta means Big Mountain in the native language. It is the highest mountain in the Nilgiris and offers awe inspiring views of Ooty town.
As the road to Dodabetta is dotted with Shola forest, you will literally pass through floating clouds and mist. As it is the highest point, in winter mostly views will be engulfed with clouds hence plan to come here in the afternoon. You can view the breathtaking landscape and birds-eye view of the valley below from the watchtower. This is one of the Places to visit in Ooty in 2 days. I enjoyed the Tea here with breathtaking views.
Entry Fee: INR 10 per person
Ketti Valley View Point:
As the name suggests, the viewpoint provides a panoramic view of the Ketti Valley, the largest valley in the Nilgiris, and its beautiful surroundings. Ketti Valley is home to several tribes, such as Todas and Badagas and there are over 14 villages in this valley who are experts in cultivating fresh vegetables and fruits.
Ketti Valley offers panoramic views and considered a heaven for photographers. This viewpoint is located on Ooty-Coonoor road which offers majestic views of the valley. The lovely terraced fields dotted with colorful houses on slopes, and villages in the valley make me fall in love with this place. There is also a telescope room to get a closer view of the valley and surroundings makes it the best place to visit in Ooty in 2 days.
Entry Fee: INR 10 per Person
Visit Pine Forest & Kamarajsagar Dam:
As you leave the town, the landscape and hills become greener and vast vistas offer jaw-dropping sights. The pine forest is one such place that offers a scenic canvas of magnificent and tall pine trees. Once it is a popular place to shoot Bollywood movies but today it attracts many people for photography opportunities. Along the Pine forest, you can visit the Kamaraj Sagar dam which is a reservoir and offers good bird watching opportunities. You can visit the Pine forest from 8 AM to 6 PM every day.
6th Mile & 9th Mile:
The list of Ooty tourist places includes 6th Mile and 9th Mile. This spot is located 6th mile & 9th mile from the Ooty town and hence names it like that. The locations offer a good landscape as it is located atop the hill. If you are visiting with the family, it can be a good picnic spot with surrounding views of the valley.
Visit Pykara Lake & Pykara Falls:
Located 20 kms from Ooty, Pykara Lake is one of the beautiful lakes located on Mysore road. It is surrounded by the Shola forest and the lake is built as a reservoir but it is more tranquil than Ooty lake. There is a boating facility on the lake and it is a popular picnic spot too.I highly recommend visiting this Lake as it is considered as one of the top places to visit at Ooty.
The Lake is built on the Pykara river which flows down the mountains and forms two majestic waterfalls known as Pykara waterfalls. The falls also are surrounded by dense forest which is treat to the eyes and this makes one of the important places to visit in Ooty. The Pykara Lake and waterfall are located nearby but you have to walk 1-2 km to reach the waterfalls. The path is well paved and you can enjoy the surrounding vistas along the way. The waterfalls offer the best views in the monsoon, it will be in full bloom. There are barricades set up for the safety of travelers on the way. I highly recommend including this in Places to visit in Ooty in 2 days.
Entry Fee: INR 10 per person, Camera fee: INR 20 for still Camera, Open from 8:30 AM to 5:00 PM
Ride the Nilgiri Mountain TOY Train in Ooty:
If you are visiting Ooty from Coimbatore, make sure to ride the toy train from Mettupalayam to Ooty via Coonoor. The railway opened in the 19th century and it was established by the British Government. This quaint toy train is declared as UNESCO World heritage in 2005 and considered as top Ooty attractions.
The Nilgiri Mountain railway is 46 Kms long and Passes through many tunnels and bridges. This was one of the picturesque rides for me as it passes through rocky mountains, deep forest, rolling tea plantations, beautiful valley views, and many water streams along the way. This was definitely one of the highlights of my trip. I would suggest riding from Mettupalayam to Coonor as the most spectacular scenery and best views are situated along with it than between Ooty-Coonoor.
I also rode 6 PM train from Ooty to Coonoor and I watched the beautiful setting of the sun on the way. I highly recommend buying tickets in advance if you are visiting in Peak season. You can also purchase a ticket from the counter before 1-2 hours, but seats will be allotted on first cum first serve basis. A second class journey may cost you INR 20-30 for Ooty to Coonoor. You can book the tickets for the Nilgiri Toy train in advance on IRCTC Portal to save your time.
Read : Guide to Ooty Mountain Toy Train Ride
Take a Day trip to Coonoor:
If you want to enjoy a scenic landscape enveloped in lush greenery with breathtaking views, manicured rolling tea gardens then Coonoor is the Place to be with great weather than Ooty. I stayed for 2 Nights in Coonoor and I enjoyed more of it than Ooty. If you are visiting this small town, make sure to stay in one of the tea estates away from the crowd.If you are coming for a day trip, here is top things to do in Coonoor like a visit to tea Gardens, Dolphin's Nose, Catherine Falls view and Sim's Park, etc. Don't skip these good places to visit in Ooty.
Read: Best attractions to visit in Coonoor in a day
Visit Tea Factory:
When in Ooty OR Coonoor make sure to visit one of the Tea Factory- one of the top sightseeing places in Ooty. The tea factory is heaven for tea lovers as you can discover different flavors of tea and one can witness the complete Tea making Process. Generally, tea estates have their own tea factories, but very few allow entry to tourists, so make sure to confirm it. It was a quite a good experience to indulge in the aroma of fresh tea leaves being brewed.
The Tea estates are surrounded by lush greenery that allows your senses with enchanting views. At the end of the visit, make sure to have a cup of freshly brewed tea. There are shops in the factory where you can buy different flavored tea at a reasonable cost. Don't forget to include the tea factory visit in Places to visit in Ooty in 2 days.
Entry Fee: INR 30 per person
Explore Colonial side of Ooty:
A writer at heart, John Sullivan arrived in the blue mountains on orders from the British East India Company in 18th century on a mission to find tales of Blue Mountain that are circulating at that time. After surviving harsh weather and cold, he hoisted a flag in what is modern-day Ooty. He set up the town but today remaining memorials of Sullivan's life in Ooty are Sullivan's Bungalow and the stone house. Today Stone house serves as the residence of the Principal of the Government Arts College, Ooty.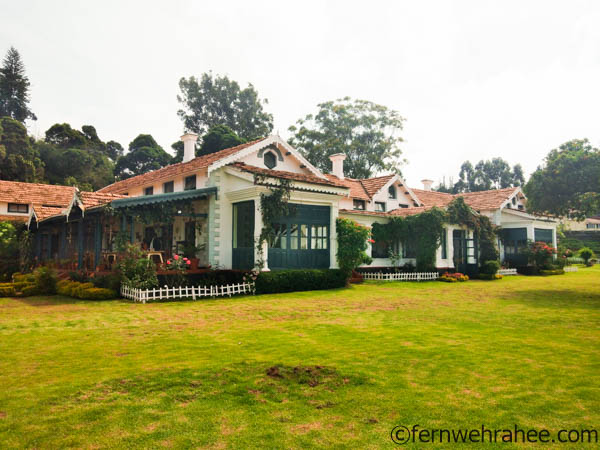 You can also visit Fern Hill Palace which resembles a Swiss chalet that is a standing testament of Ooty's colonial past. It was once a summer residence to the erstwhile Maharaja of Mysore. Apart from this Lawrence School in Lovedale, Nilgiri Library, and St Stephan's Church are prominent places that depict the colonial Past of Ooty very well.
St Stephan's church is said to be one of the oldest churches in the Nilgiri district. It is built in Neo-Gothic style by Stephen Rumbold Lushington, the then Governor of Madras, who felt the need for a church exclusively for the British in Ooty. The massive main beam and other timber in the church were taken from Tipu Sultan's palace at Srirangapatna. A painting depicting the Last Supper, and stained glass portraying the crucifixion of Christ can be found here. These are the few best places to visit in Ooty.
Emerald Lake:
The list of Ooty tourist places is many more, if you have few days in Ooty, I highly recommend to visit other locations in Ooty. The emerald lake is located in Emerald village about 22 Kms from Ooty. This lake was one of my favorite Place to visit near Ooty as it is serene and quiet Place which is not visited by many. The lake is surrounded by tea plantations and green Nilgiri slopes.It is one of the perfect spot for photographers as it offers panoramic views of landscapes.This turquoise blue lake is rich with flora and fauna and it can be perfect day trip to bit the crowd of the Ooty and to enjoy beautiful hills of Nilgiris.
Avalanche Forest Reserve & Avalanche Lake:
Ooty best places list in incomplete without mentioning of Avalache. This Place is also located near Emerald Lake and popularly known for Avalanche Lake.This is one of the Places to visit around Ooty as it is surrounded by beautiful flowers and dense forest. This forest reserve is perfect picnic spot and it offers amazing treks, scenic views, camping and forest safari to witness beauty of Shola forest.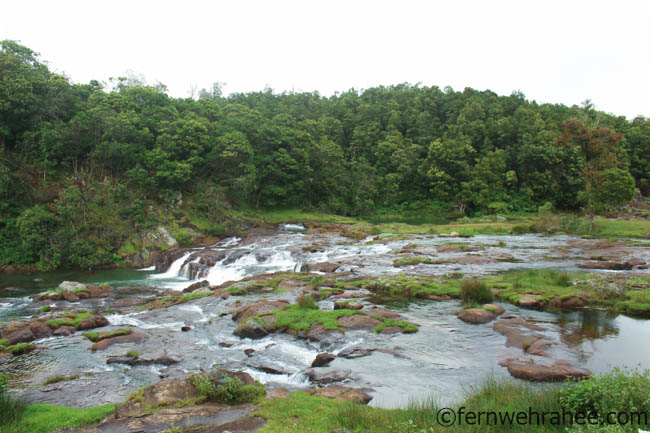 Here you have to take a Safari tour organized by the forest department which runs from 2.5-3 hours and it takes you through different viewpoints, cauliflower shola, Bhavani Amman Temple etc. Don't miss this famous Places to visit in Ooty in 2 days if you are visiting in summer.
Visit Vegetable Land:
While you are returning to Ooty from Emerald Lake or Avalanche Lake, you will come across slopes of Tea Plantations and Vegetable Land. This whole road on both sides is filled with beautiful and colorful patches of greenery and you may want to stop at a few meters to click as many photos as you can.
Here you can see local working in tea plantations and farmers working in their farms.I came across farms of Potato,beetroot,carrot,reddish etc and had good conversations with them with the help of my driver as they understands only local language.They were so friendly and they will allow you to visit their farm land. I was so much thrilled to visit farms after so much long time as I barely could visit my farm here.This is one of the top Ooty sightseeing spots.
Visit Tribal Museum/Toda Village:
The Tribal Museum is located on the way to Avalanche Lake road.This museum is mainly dedicated to showcase the cultural heritage of Nilgiris Hill tribes. The majority tribes of Nilgiris are Todas,Kota,Kurumba,Paniyas, Kattunayakas etc and this museum artifacts like traditional Ornaments, Weapons, Utensils, Basketrty, Pottery, Tribal Model huts, Agricultural Implements, Hunting and fishing material Painting & Photography, Sculptures, Tribal model temple and Medicinal and Minor forest produce etc.These items are collected from about 36 different tribal ethnic Communities of the state of Tamilnadu.
Another Place to know about the hill tribes are Toda Village in ooty which is located 3 kms from Ooty uppe Bazaar.Here you can see the traditional livelihood of Toda tribes and Toda huts.These small huts have small doorways s that animals cannot enter inside.It was quite an experience to see this hill tribes and their land is declared as UNESCO World Heritage Site.
Shopping in Ooty Market:
No trip is complete without visiting Local Market. You can visit bustling Ooty Main Bazaar Market for food and shopping. Ooty is famous for its essential Oils , varieties of tea and homemade Chocolates.
Here one can find all kind of essential organic Oils for headaches, stomachache,hair problems, knee pain and so on. I highly recommend to visit Eucalyptus Oil making factory where you can buy original Oil Products.
As Ooty is famous for its Tea, you can buy different flavored tea like Organic Green tea,Jasmine tea, Masala tea,Chocolate tea,Cardamon tea and so on. There are numerous shops in the market and you can buy from upper bazaar,Ooty lake road and near Bus stand road.
Don't forget to buy some delicious chocolates from one the eldest Kingstar Confectionery running since 1942. You can buy the varieties of chocolates include black currant, strawberry, fig, and mango along with the regular flavors.
These are the main and offbeat Places to visit in Ooty. Here is my pick of 2-3 and 4 days Ooty itinerary. If you are visiting Ooty in 2 days, you can skip a few places like Kotagiri and Avalanche, etc which are far away.
Day-1: Start your Ooty trip by visiting Local places like Ooty Lake, Rose Garden, Stone house, Tea Factory, Dodabetta Peak, Valley View Point, and stroll around Ooty Market in the evening.
Day-2: Start your day by 9 AM and visit Pine Forest,6th Mile& 9th Mile, Pykara Lake & waterfalls, Mudumalai wildlife century.
Day-3: Take a day trip to Coonoor & Kotagiri. You can take the early Morning Toy train to Coonoor and do Coonoor Sightseeing. By noon, take the bus to Kotagiri and visit the Kodananad viewpoint. In return, take the bus to Ooty.
Day-4: Today start your day early visit Avalanche Lake, Emerald Lake, Tribal Museum, Toda Village, and Vegetable Land. By noon you will be free and visit the market to buy souvenirs for your loved ones.
That was all about Ooty. If you have any other recommendations let me know too.
Places to Eat to Eat in Ooty
After satiating wanderlust feeling in Ooty, one can enjoy heavenly food at numerous places in Ooty. Start your day with Coffee at Ooty Coffee house and have local delicacies Varkey at Luckey Bakery. Try authentic south Indian dishes at A2B-Adyar Ananda Bhawan and Biryani at Hyderabad Biryani House. You can try Nahar restuarant for North Indian and Chinese cuisines, Sidewalk Cafe for Italian cuisines.
Best time to Vis

it Ooty
Anytime is good time to visit Ooty but ideal months are April to June and September to November just post monsoon. During Monsoon from July to September Ooty receives heavy rainfall and this might disrupt the routine day sightseeing activity for some of you. However, If you want to embrace the scenic beauty of Ooty, you can visit in monsoon too.
How to Reach Ooty
Ooty is well connected by Air,road and train , you can find plenty of transportation options to reach Ooty according to your budget and time.
By Air: Nearest Airport and major railway station near Ooty is Coimbatore. Coimbatore International airport is best way to reach Coimbatore and it is well connected with cities like Mumbai,Bangalore,Delhi etc.
By Train:Coimbatore is well connected by Rail with major parts of India and you can easily take train according to your time. Other Option is to take train till Mettupalayam[code:MTP] and then taking a slow toy train to Ooty[UAM]. It takes 5 hours but the journey is worth the time.You can book it through IRCTC.
By Road: Ooty has well connected by road with major cities like Coimbatore, Bangalore, Chennai, and Hyderabad. You can rent a car for the entire duration of the trip or you can reach by Bus. Tamilnadu State Transport and Private tour Operators Buses run from nearby Cities and it takes 8-12 hours to reach Ooty. You can easily take 2 days tour to Ooty from Bangalore.
Where to Stay in Ooty
Ooty offers so many options to stay from Budget to Luxury for every kind of travelers whether you like to relax only or want to spend your time in outdoors.If you are traveling without Car, I would suggest stay near Bus stand OR Station in Ooty so that Public transport will be accessible easily. If you have a car, I highly recommend to stay in Coonoor instead ooty as its just 30 min drive away from much commercialized Ooty town. I stayed at Tea Nest Ooty in Coonoor which was again worth of money. Also Kotagiri has so many exotic resorts which are bit far away if you just want to spend time indoors to unwind yourself.
Getting around Ooty
You can travel around Ooty and other Nilgiri districts like Coonoor, Kotagiri by taking a Bus. The local buses are quite cheap and convenient as compared to expensive taxis. The buses run at a particular time, hence it may take more time to get around.If you want to avoid it, you can always take an auto for sightseeing and getting around. There are fixed rates for auto drop off charges, hence you will not be ripped off for paying more.
If you don't have a lot of time and want comfortable travel, you can always hire Cab for a day. The cabs will charge you approximately INR 1500-2100 for a day depending on sightseeing Places. The cabs are the most expensive option but if you are traveling in a group, it is a good option to split the costs between a few people.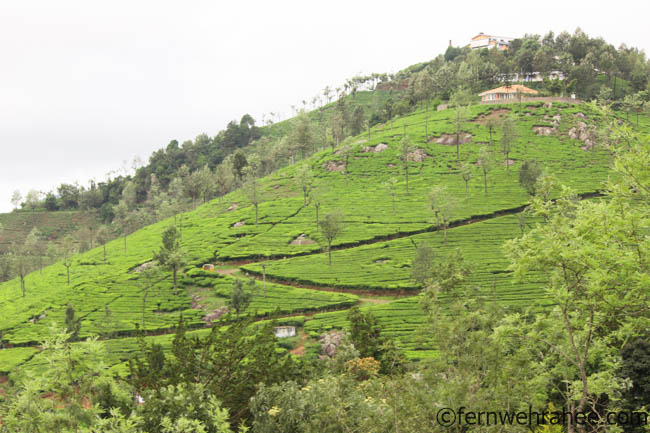 Typical Sightseeing Prices[As on Nov-2019] in Ooty
Local Ooty Sightseeing: INR 1400, Pykara Lake & Mudumalai: INR 2500 Emerald Lake & Avalnche Lake: INR 2000
Don't forget to bargain the Prices before you embark on the tour as they may quote higher.
This was all about my Ooty experiences and Places to Visit in Ooty in 2 days. If you like this post, Pin it for later!!