Top Places to Visit in Kodaikanal in 2 Days
Kodaikanal is a small hill station located in the state of Tamilnadu in Dindigul District and its name translates to 'Gift of Forest' which names it as 'Princess of Hills'. It has alluring views, a lush green forest, mesmerizing viewpoints, and numerous waterfalls; offers easy day hikes for adventurous souls. This makes it a popular weekend gateway from Bangalore and a favorite of the best honeymoon Places in South India.
Places to visit in Kodaikanal in 2 days
Kodaikanal is located in Palani Hills and it's very close to Munnar in Kerala. It is small as compared to Ooty and not much touristy due to its isolated Location.
As I have visited both Ooty and Kodaikanal; If you ask me which one to prefer Ooty or Kodaikanal, my first preference would be Kodaikanal. The Main Kodai town is located around Kodai Lake which is a major tourist attraction in Kodaikanal.
Mostly People visit Kodaikanal during weekends and explore most of Kodaikanal in 2 days. Most of the sightseeing Places in Kodaikanal are near the town which can be covered in a time period of 2 days.
But if you want to just relax, I would suggest spending a few more days in Kodaikanal. During the planning of my trip, I Couldn't find any proper Blog for my Kodaikanal 2 days itinerary, so I am sharing my own experiences; things to do in Kodaikanal, and how to make the most of the best places to visit in Kodaikanal in 2 days.
Day-1

of 2 Days in Kodaikanal
On the first day of Kodaikanal, you would like to soak into the natural beauty of this hill station, so I would recommend sightseeing in Kodaikanal Town. You can cover the following sightseeing in Kodaikanal in one day of your Top Places to visit in Kodaikanal in 2 days:
Kodaikanal Lake Walk-Berijam Lake-Moier Point-Devil's Kitchen(Guna Caves)- Piller's Rock-Green Valley View-La Saleth Church- Silver Cascade Falls-Kurinji Andavar Temple- Upper Lake View.
Kodaikanal Lake
Start your day in Kodaikanal with an early morning stroll around Kodaikanal Lake. Kodaikanal Lake is a major tourist attraction in Kodaikanal known as Kodai Lake. Kodai Lake, artificially built-in Star Shape; surrounded by lush green Hills. It is vast across large areas, hence you can walk around Promenade in the early morning to fill your lungs with fresh air.
There are so many things to do in Kodaikanal; Boating is one of the major activities one should do while at Kodaikanal Lake. Other activities include horse riding around Kodai Lake and a flower show in the middle of the Lake.
One can also hire a bicycle to stroll around the Kodaikanal Lake OR you can just simply take a walk! I walked a lot around the Lake in the mornings during my stay in Kodaikanal. There are many stalls around the Kodaikanal Lake where you can enjoy the Shopping; Later you can stop by any Cafe or restaurant to eat after a long walk around the Lake.
Berijam Lake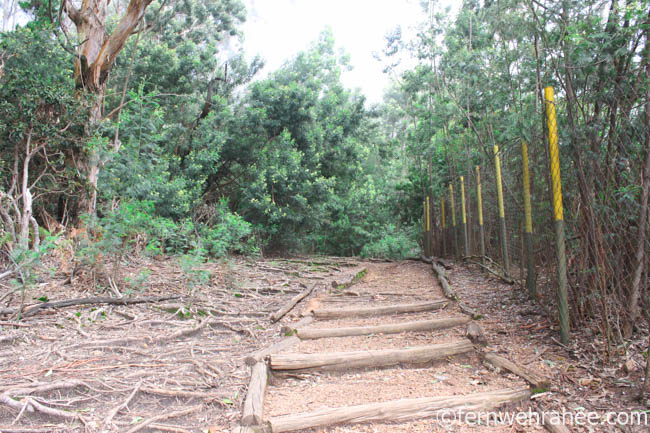 One of the important places to visit in Kodaikanal is Berijam Lake; if you tell me WHY?? then go and check it yourself! The Lake is located within the Palani hills forest area. It is also a kind of reservoir that Provides water to the nearby villages of Kodaikanal.
But what makes it interesting to visit Berijam Lake is the Journey towards the Lake- lush green Pines & eucalyptus trees, the fog that covers the forest, and many viewpoints of lush green Palani hills on the way. The Lake is also rich in Flora and Fauna. The scent of eucalyptus and forest will refresh you during your visit to Berijam Lake. This Lake is one of the top visit Places to visit in Kodaikanal.
How to Visit Berijam Lake: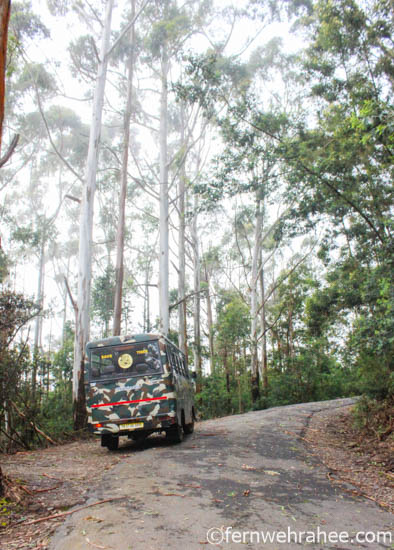 You can visit Berijam Lake in your own Vehicle. The Lake is located inside the Forest area, so you are required Permission to visit Berijam Lake from the Forest Department in your Vehicle. They issue daily passes every morning from 7 AM to 9 AM and allow 50-60 vehicles per day. Once they are full for Private Vehicle booking, you need to visit Berijam Lake in Forest Department Vehicle. They Charge INR 200 per person.
On the way to the Lake, you can stop for viewpoints like Silent Valley View, Caps Fly Valley View, Forest view, Berijam Lake view, etc. All offer lush green forest valley views. If you are lucky, you can spot the Bison roaming on the roadside. Berijam Lake was one of my favorites and I can say it's the best place to visit in Kodaikanal.
Berijam Lake timings: 9 AM to 3 PM [takes 2 hours to visit] Entry Fee: INR 100
Moir Point
There are so many Viewpoints in Kodaikanal that offers mesmerizing views and Moier Point is one of them. It is located at the entrance of Berijam Lake. The Moir Point offers captivating valley views. One can sit and relax while enjoying the views of a small sitting area in the Park.
As Google says, this point was named after Sir Thomas Moir. It is a point where Sir Thomas Moir who was an engineer, had laid out the foundation to build a road which is known as Goschen road/ Forty Mile Road in the year 1929. In memory of him, you can see a pillar here to mark the opening of the road.
Timings: 9 AM to 5 PM, Entry Fees: INR 10
Devil's Kitchen(Guna Caves)
Originally known as Devil's Kitchen, Guna Caves are actually caverns between the three boulders of the mountain. 'Guna Cave' is named after the massive hit Tamil Movie 'Guna' which was shot here. The caves are surrounded by Pine forests from the entrance to the caves. The routes of the Pine trees are found outside the soil and this makes it a good photography location.
The entry to the actual cave is closed but it remains covered with mist & fog, uproots of Pine trees, crispy mountain air, and spooky dark experience making it the unforgettable and best Place to visit in Kodaikanal in 2 days. You can visit the nearby Pine Forest and collect a few Pine cones to take home as a souvenir.
Timings: 9 AM to 5 PM Entry Fee: INR 10
Piller's Rock
These are three vertically Positioned Boulders standing side by side at more than 400 ft height without any support. This is one of the major sightseeing places in Kodaikanal. It mostly remains covered in fog and mist. In winter, you can't have the best views, summer is the best time to enjoy the views surrounding the rocks. You cannot climb the rocks, but you can enjoy the views from a viewpoint.
Timings: 9 AM to 4 PM Entry Fee: INR 5
La Saleth Church
Kodaikanal has a colonial history. It holds so many Colonial Buildings, Bungalows, and Churches. Once this Hill station was a summer destination for Britishers. I visited the La Saleth Church on the way to Berijam Lake and Christ the King Church near Coaker's Walk. I am always fascinated with architecture and they are great examples of Tamil-Gothic style architecture. The churches hold classic stained Glass windows.
Silver Cascade Waterfall
Silver Cascade waterfall is one of the famous waterfalls in Kodaikanal and the best place to visit in Kodaikanal in 2 days. It is located along Madurai-Kodaikanal Road.
Basically, the excess water of Kodaikanal Lake forms this waterfall but looking at its heights it is an ideal location for nature lovers. You can visit this waterfall on your way to Kodaikanal.
The flow of water flourishes more making it perfect to visit during monsoon. Looking to its strategic location, Silver cascade falls makes a Prime attraction in Kodaikanal.
Kurinji Andavar Temple
The trip to South India remains incomplete without visiting colorful temples. As you know, there are flowers named Kurinji that grow once in 12 years and this temple holds history with it. The hills of Kodaikanal are also famous for the Kurinji flower blossom. The temple is dedicated to Lord Murugan and is built in a colorful Tamilian style. It is located on a hilltop and you can have amazing views from here.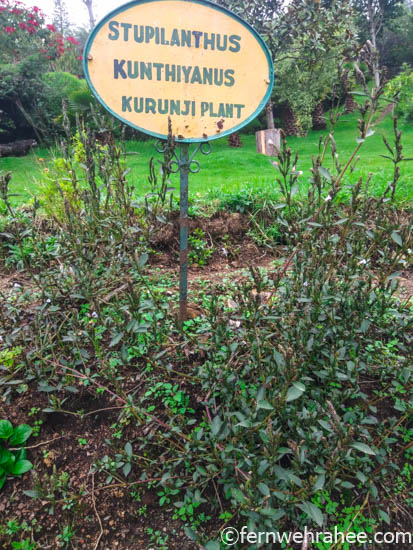 Flower Parks/Gardens
There is a small Park near the Kurinji Andavar Temple named Chettiyar Park[fees INR 15]. So If you are fond of flowers like me, you can visit them for flower therapy. Take a stroll through the Gardens and click as many photographs as you want. You can also Visit Bryant's Park near Coaker's Walk for the same.
Kodaikanal Lake View
As a Hill station, you can visit as many viewpoints in Kodaikanal to capture the beauty of the Lake, Hills, and forest. This gives you 360-degree views of clear Blue sky, the Lake, and Kodai valley.
Also Read: Ooty Mountain Toy Train Guide
Day-2 of 2 days in Kodaikanal
On the second day of your 2 days in Kodaikanal, Start your journey for Places to Visit near Kodaikanal. You can consider this circuit, start early as you need to cover 40 km one way plus one easy hike.
Coaker's Walk -Dolphin's Nose & Mountain view – LirilFalls -Palani View -Poombarai Village -Mannavanur Lake & Viewpoint.
Coaker's Walk
When you are in between the forests and Valley; walking with the clouds seems an awesome experience. The Coaker's walk is a 1 Km walk with Valley Views. On clear summer days, you will be greeted with Blue Clear Sky, and in Winter you will see the Valley in the Clouds.
As you walk you can hear the chirping of colorful birds, clouds blanketing the valley, and the colorful Kodai town. Early Morning and Sunset are the Perfect time to experience Coaker's walk. You should not miss this must-visit Place in Kodaikanal during your stay.
Timings: 9 AM to 7 PM Entry Fees: INR 30 + INR 20 Camera Fee
Dolphin's Nose,Kodaikanal
This is one of the Popular Sightseeing places in Kodaikanal for adventure lovers. The Dolphin's Nose is a Flat rock located at the edge of the cliff and this rock resembles like Nose of a Dolphin from far away. This Rock formation is all-natural and it is surrounded by the Blue Mountains of Palani hills.
The Dolphin's nose in Kodaikanal is located at Vattakanal in the Palani Hills range. As you enter the Vattakanal, you will come across first Pambar Falls widely known as Liril Falls. If you are 80s Kid, you can recall the Liril advertisement that was filmed here in 1985.
One needs to trek 1-1.5 Km through a stone Paved road and later some steep climb to reach the Dolphin's Nose. The hike is not strenuous and you can complete it within 3-4 hours. I highly recommend coming here in the early morning or afternoon. During the hike, you will cross a small waterfall named Vattakanal Falls.
The summit of Dolphin's Nose offers Panoramic Views of the area below and around. If you are visiting in Winter, chances are it may remain covered in Clouds.
After returning from the hike, you can eat at the famous Altaf's Cafe for sumptuous Italian, middle eastern, and Continental food. Also, it offers Panoramic views – above and below the clouds.
Also Read: Places to visit in Coonoor in a day
Poombarai Village & Mannavannur Lake
As you leave Kodaikanal Town and drive away to Mannavannur Lake, the views on a clear day give you the perfect opportunity for Photography. The Drive to the Mannavannur Lake Passes through the Pine forests and many people don't visit this side, you will see the roads very quiet.
During the drive, first, you will reach Poombarai Village- a small town with mesmerizing Views. There are tonnes of Cafes on the roadside where you can just sit and soak into the views of the Landscape!
There are Viewpoints along the road like Palani View, and Poombarai View to stop along the way which offers spectacular Photo Opportunities. The Poombarai town has one small temple too which you can visit if you have time.
As you leave the Poombarai, you will come across rolling lush green meadows on one side and a thick coniferous forest on the other side. On the way, you can stop for Mannavanur Lake view Point surrounded by a lush green valley before you reach the Lake.
As you reach near to the Lake, you will come across unending rolling green meadows, Green Grass, the Quaint Placid water of Mannavannur Lake, and a few kinds of wood here and there to sit.
Here you will not see many tourists and it makes a walk to the Lake more memorable – just a leisurely walk around the Lake while soaking into its beauty! Looking at the less crowded and grandeur Mannavannur Lake is one of the most beautiful places in Kodaikanal.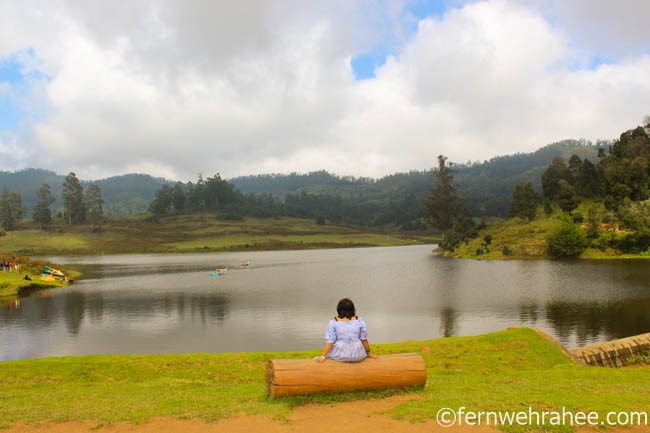 If you still have time, you can visit the nearest Kookal Village and Gundar waterfalls in Kodaikanal.
Mannavanur Lake Timings: 9.30 AM to 5 PM, Entry Fees: INR 15
This is my Complete List of Places to visit in Kodaikanal in 2 days. If you are visiting Kodaikanal for a short duration, here is a list of must-visit places in Kodaikanal in 1 day (recommending starting early Morning):
Berijam Lake
Mannavanur Lake & Poombarai
Kodaikanal Lake
Guna Caves with Pine Forest
Coaker's walk
But for travelers like me, 2 days are not enough to give justice to this beautiful hill station. I would recommend staying for 3 days in Kodaikanal to cover all the Places in a relaxing mode.
How to Reach Kodaikanal
By Air: Kodaikanal doesn't have an airport; the nearest airport is Madurai which is 120 KMS away. It is well-connected with major cities like Bangalore, Mumbai, Chennai, etc.
By Road: Kodaikanal is well connected by road with major cities like Bangalore, Chennai, Coimbatore, Ooty, and a few cities of Kerala; they all are well connected by Railways too. You can reach via Tamilnadu State Transport Buses or you can opt for Private Luxury Buses. You can also hire a car from the airport itself if you want to travel comfortably which is the most expensive option to travel to Kodaikanal.
By Train: If you want to save money, then consider Train Travel. Kodai Road is the nearest Railway Station that is connected with Bangalore, Madurai, Coimbatore, and many other cities of Tamilnadu. You can take a shared Taxi or Bus from Kodai Road to Kodai Town which is 2 Hrs Journey to Kodaikanal.
Where to Stay in Kodaikanal
There are no Darth of Places to choose from for a stay in Kodaikanal. There are many Luxurious and Budget Hotels in Kodaikanal near the Lake which you can prefer according to your preferences. I divided my 4-night stay between Budget and Luxury. If you are a solo traveler, Zostel is the best choice for a Budget hotel in Kodaikanal.
I wanted to experience sunrise every day during my stay in Kodaikanal; I preferred Villa Retreat near Coaker's Walk for 2 Nights and it turned out one of the Best Places to stay in Kodaikanal. For the rest of the 2 days in Kodaikanal, I stayed at Hilltop Towers near Kodaikanal Lake. Both hotels offer amazing amenities and the best services. For other Kodaikanal resorts, you can check out Misty Cove, Lilly's Valley resort, and Kodai resort for an amazing stay in Kodaikanal.
Best Month to Visit Kodaikanal
Kodaikanal can be visited throughout the year but the ideal time would be the winter Months from October to March. During this time, the weather remains clear with Blue skies.
The summer months from April to June is also a good time to visit Kodaikanal. During the monsoon, Kodaikanal wears a Green blanket which is again a good time to enjoy waterfalls and mist.
But in the monsoon roads becomes slippery and continuous rain can fail your Plans to be outdoors; so avoid the monsoon in Kodaikanal if Possible.
Places to Eat in Kodaikanal
There are many good restaurants in Kodaikanal where you can devour local south Indian cuisines as well as other cuisines. Here is my Pick of restaurants where I went during my stay:
Hill Top Woodlands: It's Part of the Hilltop Tower Hotel where I stayed for 2 nights. Their breakfast menu offers a wide variety of dishes. I can vouch for their Thali and other Vegetarian Food options.
Astoria Veg Restaurant: It is a treat for vegetarian Lovers. I went for dinner and mid-noon snacks but it didn't disappoint. They offer North Indian and South Indian dishes.
TAVA: Tava offers North Indian dishes to at a reasonable cost. If you are looking for some homemade food, this Place is perfect.
Rice N Spice: If you are craving tasty south Indian dishes, come here. Just beside Hilltop Towers, this restaurant offers typical Kodaikanal food.
Villa Retreat's in-house Restaurant: If you are looking for the best views with your breakfast/Lunch with so many amazing options, come here and enjoy the food with the views
Cafes in Kodaikanal: If you just want to sit in a cafe with Coffee and Croissants or Cake; head over to Café Cariappa, Pastry Corner, and Aby's Café in Kodaikanal. Also, don't forget Altaf's Cafe in Vattakanal which offers middle eastern cuisines.
Apart from this, you can check out many Tibetan, and Italian cafes located on Poet Tyagraja Road.
Shopping in Kodaikanal
Kodaikanal is a small town that circumferences around the Kodai Lake; there aren't many Shopping Places in Kodaikanal but you can visit local Markets around the tourist Places in Kodaikanal. Kodaikanal is famous for its homemade Chocolates, Eucalyptus oil, and other essential oils. You can also purchase locally grown Spices like Pepper, Cardamom, Cloves, etc.
Kodaikanal is also famous for its Homemade Cheese – Kodai Parmesan, Kodai Blue Cheese, Kodai Mozzarella, and Kodai Cambrie cheese, etc which you can buy at Lake Road outlets. Apart from this, you can buy organic fruits like Avocados, Plums, Peaches, hill Bananas, Passion fruit, etc from the local market.
Kodaikanal Sightseeing Cost
If you are traveling to Kodaikanal on a budget, you can hire 2 wheelers for sightseeing in nearby Places. But if you are flexible with Budget, Cab is a good option to travel around Kodaikanal.
There are many Sightseeing Places in Kodaikanal and you can choose one sightseeing tour per day. The sightseeing tours in Kodaikanal are differentiated as Kodai town tour, Forest tour, Picnic Tour, Village tour, etc. You can combine the Places you want on the tours.
Hope This helps to fellow Travelers!!