Pashupati Market Nepal from Darjeeling: Day trip
When we were in Darjeeling, we asked the taxi driver for charges to drop at Siliguri. He agreed to take us to Siliguri via Pashupati Market Nepal from Darjeeling via Mirik. I wanted to visit Mirik but Pashupati Market was like icing on the cake. We left early morning from Siliguri as we have to reach Pheuntsholing on the Bhutan-India border.
We started leaving behind Darjeeling, empty roads were showered with the rain and clouds almost touched down. The atmosphere was foggy and rainy.
As we reached near Nepal Darjeeling Border, across the road, there was a ViewPoint named Simana viewpoint. Our driver informed us that this mountain falls in Nepal. I was as thrilled as I had never put my footsteps in another country while still being near India. When we reached near the India-Nepal Border, we straightway went to West Bengal Police Pashupati Check Post; I had shown ID card and did an entry in the register on behalf of all of us.
Taxi is allowed till the Border and after that one can reach to market by a short walk. Note that only Indians and Nepalese are allowed to cross over the border area. Foreign nationals are not allowed to access the border. When I entered Nepal, I couldn't find much difference in People, architecture, language, etc.
We started to walk towards shops in the Pashupati market and they were full of jackets, electronic items, perfumes, cosmetics, crockery, etc. Cosmetics and Perfumes were at too cheap prices. I was not sure whether it was branded or not but I bought a few cosmetics.
Related Read: 20 Amazing Things to do in Nepal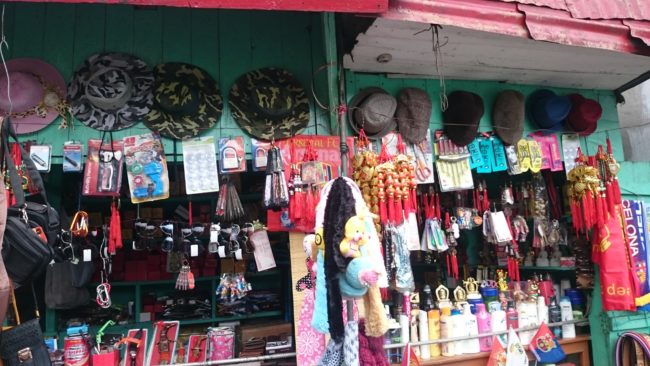 With the joy of being in Nepal, we moved further towards Mirik. The road from Pashupati to Mirik was full of landscapes of beautiful Tea Gardens. Tea Gardens found on a small hillock with pine trees surrounded by it makes the picture-perfect site. We had stopped at one of the big Gopaldhara Tea Estate. It is one of the highest tea estates with a garden area of 320 hectares. I walked down through the tea garden and clicked a few snaps from where I got a wonderful view of the tea garden.
Related Read : Gangtok in 2 days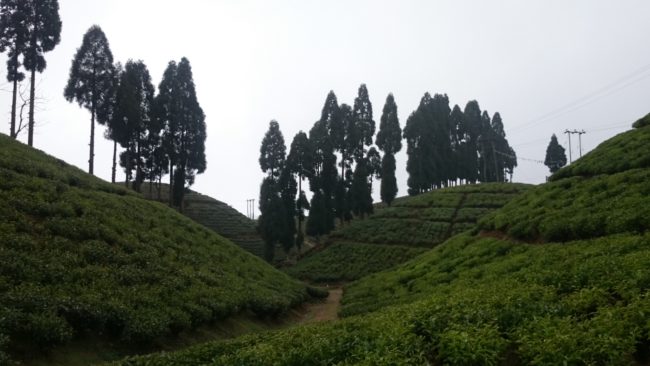 Just opposite the tea estate, there is a small Gopaldhara tea stall. As I am a Tea lover, a tasting a cup of tea. The tea here is served in a transparent cup so that you can see the color. Must try Green tea here, don't mix milk otherwise you won't get the authentic flavor. The tea served here is from Gopaldhara Tea Gardens. Also, you can buy packed tea bags from the Gopaldhara garden.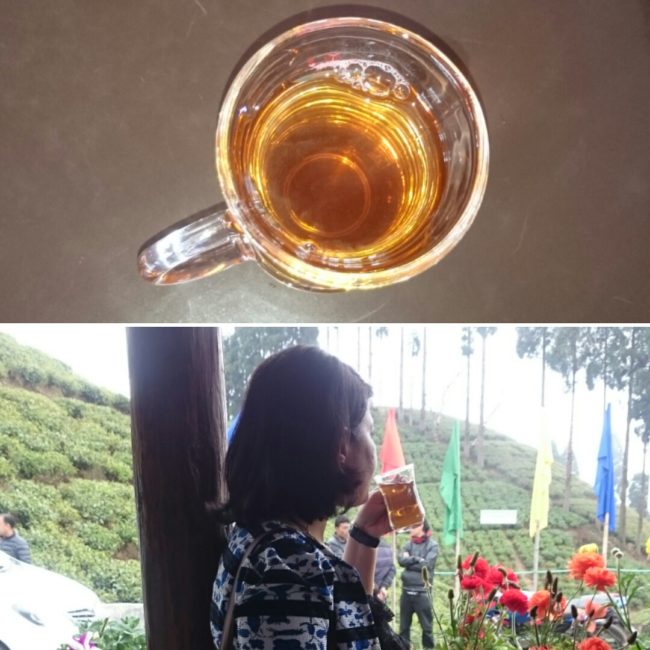 After having tea here, moved towards Mirik. It was scenic drive through tea gardens on hill slopes.
Mirik is located 12 Km from Pashupati Market and at an altitude of 5000 ft. I found Mirik a small and sleepy hill town. The major attraction in Mirik is Mirik lake.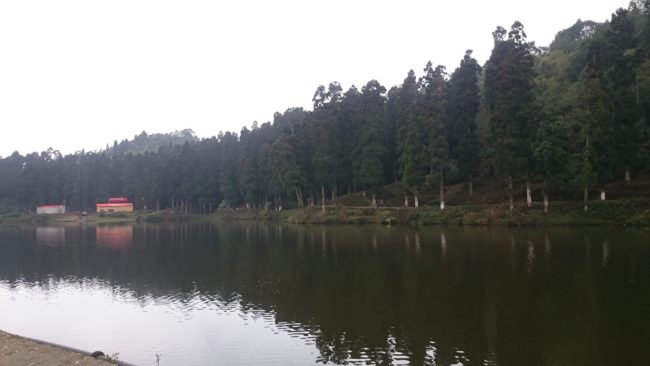 Sit along the bank of the lake and just relax, watch people around you and enjoy nature. One can cross the footbridge of the lake and can go to another side walkway.
On the opposite of the lake, there are small restaurants and stalls. You can have chaat, momos, and snacks. In the stalls here one can buy gift & souvenir items, clothes, hats, etc. So when you are visiting Pashupati Market Nepal from Darjeeling, don't forget to stop by Mirik!
After relaxing by lake, we moved towards our destination Siliguri.
How to Reach Pashupati Market Nepal from Darjeeling:
You can hire a cab (private taxi) from one of the taxi stands in Darjeeling, either the Club side Taxi Stand across Gandhi Road Police Point or at Chowk Bazaar area. It can cost you at INR 1500-2000 depending on the car. Shared Jeeps and buses are also available from  Chowk Bazar of Darjeeling at INR 100-130 per person.
Travel Tips for visiting Pashupati Market Nepal:
Keep your Mobile switched off when you visit Pashupati Market as you will be on international roaming.
Don't be fooled by cab drivers who will offer you a ride to the market for Rs. 200 saying the market is a short distance away.It is at a walkable distance from the India-Nepal border gate.
You can also plan day trip to Mirik and Pashupati Market Nepal from Darjeeling.