Perfect 2 Day Miami Itinerary: Travel Guide
Welcome to my 2 day Miami Itinerary travel guide and how to spend a perfect weekend in Miami even if you are a first-time visitor to Miami including everything you need to know before you visit Miami, where to stay, the best food and drinks, things to do, and more!
I did Roadtrip to Florida from West Virginia in 2021, I know it's been a long time and now I am writing about it !! I had heard about Miami from TV shows in childhood and a few Hollywood songs that are about Miami. No doubt, Miami is one of the best places to visit in the USA.
I only knew about South Beach which is the most famous beach in Miami, but after my trip to Miami, came to know about its art, architecture, Hispanic neighborhood, and cultural experiences. I am covering this all in my 2 day Miami Itinerary which can help you to plan your first trip to Miami as a first-timer.
Miami is as modern as you can imagine! If you think it is all about beautiful white sandy beaches, you are wrong! I loved exploring its cool neighborhoods and art deco districts. In this guide, I am sharing the Perfect 2 day Miami itinerary including my favorite places to visit in Miami, the cool arts district of Miami, architecture, and so on.
Please note: This post may contain affiliate links which means I may earn a commission if you make a purchase by clicking a link on this post. This will be at no additional cost to you. Affiliate links help me keep this website up and running. Thanks for your support!
Are 2 Days in Miami Enough?
If you are visiting Miami for the first time, two days are enough to explore it. If you are visiting on a weekend or doing road-tripping 2 days in Miami is perfect to soak in the sun at the beaches, have a few drinks, and explore what Miami has to offer its best.
I agree, 2 days may not be enough as there are so many places to explore around Miami and you want to cover them as well. I will share this part too in Miami itinerary for 2 days but overall Miami 2 days in Maimi is well a great start for your Florida trip.
Also, being a hot international tourist destination, Miami is very expensive and if you are a budget traveler you will find it hard to explore it for many days as it can give you a dent in your pocket!
2 Day Miami Itinerary: How to Spend 2 Days in Miami
A quick Overview of 2 days in Miami Itinerary:
Day 1: South Beah, Ocean Drive, Collins Ave & Beyond
Day-2 : Little Havana + Wynwood Walls+ Sunset Boat Tour
So, let's start a journey through the Miami itinerary.
2 Day Miami Itinerary: Day 1
Start your day by visiting South Ponte Park Pier
South Ponte Park Pier has one of the best views in Miami. The pier offers the best views of Miami's skylines and the south beach views. If you turn back you can see Miami skylines on one side and south beach on the other side.
Take an early morning stroll here and you will not regret it! Visiting this fantastic place in Miami has to be on your list of 2 days Miami itinerary.
You can start your walk from Pier to South Ponte Park Lighthouse or Enjoy South Pointe Beach and grab a coffee or shakes at South Pointe Cafe.
Stroll Down Ocean Drive and Collins Avenue.
Miami is known for its art deco buildings or you can say Ocean Drive is one of the most famous streets in the world! I have explored art deco buildings of Mumbai in India but didn't know much about Miami. During my visit to Miami, it was one the top things to do in Miami- exploring these colorful, neon signs like Pastle buildings to visit in Miami!
If you look at this building looks very retro in look, spanned on the sides of Miami beach. Being an architecture lover, I loved walking down the streets of Ocean Drive and Collins avenue.
Ocean Drive is known mostly for its Art Deco hotels and restaurants/bars and you must add to your Miami bucket list.
The road begins at South Pointe and continues for around 1.5 miles. Art Deco hotels are the most famous part of Ocean Drive because of Hollywood movies, but you can also find many iconic designer shops, including Tommy Hilfiger, Armani, and Kenneth Cole.
It is a delight to behold the colors of buildings and fun to walk the streets. Washington Avenue is Popular among visitors and you can walk it on your own.
You should check out Collins Avenue because it's home to many Art Deco hotels and significant nightclubs/Bars. If you are interested in shopping, then you should visit both streets on your 2-day Miami itinerary because they are fashion meccas of the US!
However, if you are particularly interested in the history of Miami Beach or in architecture, you might want to look into adding an Art Deco tour to your Miami itinerary!
There is also an art deco Welcome center in Lummus Park that houses the Art Deco Museum and offers visitors advice about what to do in the area.
You must check out the Colony Theatre on Lincoln Road, Park Central Hotel & Cavalier Hotel on Ocean Drive – a few of the must-visit places in Miami for art deco buildings.
Check out Espanola Way
Española Way is a charming Pedestrian street in Miami known as a "historic Spanish village". A narrow two-block corridor between Washington and Pennsylvania Avenues was designed to resemble the romantic Mediterranean villages of Spain and France and buildings are made with chalky Pink stucco!
You can escape the hustle of the streets and can sit down in the shade here or go shopping and enjoy lunch or dinner and a cocktail or espresso at any one of more than 10 restaurants and lounges.
But before sitting down at any of the restaurants, I suggest doing some research on your own because all restaurants might not be good!
You can enjoy your lunch or dinner here and can enjoy the Europe Vibes in Miami! So, just add this bucket list-worthy place to your 2 day Miami itinerary.
Swim and relax in South Beach: Must visit Miami in 2 Days
If you are like me and love beaches, finish your first day of 2 days Miami itinerary at South Beach Miami, one of the best beaches in the USA! I had heard about the famous resorts in Miami and I know the reason why!!
After all the morning-to-afternoon exploration, walk down to South beach and find a nice place to sit and relax for the day!
Although there are so many beautiful beaches to visit in Miami South beach remains a famous beach of all! It has stunning blue skies, white sands, beautiful beach bars, and restaurants along it which is perfect for your Miami holidays for 2 days.
Also, Don't forget to stop and take a photo with a few of the amazing Art Deco lifeguard stands that the Maimi beach is known for! and your Miami itinerary is incomplete without this Instaworthy picture!
Getting around Miami Beach:
You don't need a car here as most of Miami's sightseeing attractions are within walking distance of each other. However, you may end up walking a lot – why not Hire A Bike to get around?
Lincoln Road
If ocean drive is a famous sightseeing place in Miami, Lincoln Road is a world-famous shopping & dining promenade in the heart of South beach Miami.
If you are tired from all day's exploration, Lincoln Road is the place to relax and chill. This eight-lane pedestrian mall boasts cafes and all kinds of restaurants from Latin American to European and Middle Eastern on both sides.
In South Beach, Lincoln Road is the Best Place to visit in Miami.
It is full of stunning architecture, world-class culture, destination retail stores, designer brands, and boutiques! you can go shopping or just enjoy people watching while sitting in any cafe here!.
Bayside Market Place+ Millionaire Row Boat Tour
After enjoying and relaxing, spend your night at Bayside Marketplace in Miami. I love exploring the downtowns of cities as they remain the heart of any city!
Bayside Marketplace is located in the heart of Downtown Miami, an open-air mall with a hundred stores and forty or so eateries facing Biscayne Bay.
It is a shopping, dining, and entertainment mecca that has been going strong for more than three decades. From several restaurants, you can enjoy views of the Miami skyline and while strolling around the stores, you can enjoy a nice and relaxing sea breeze.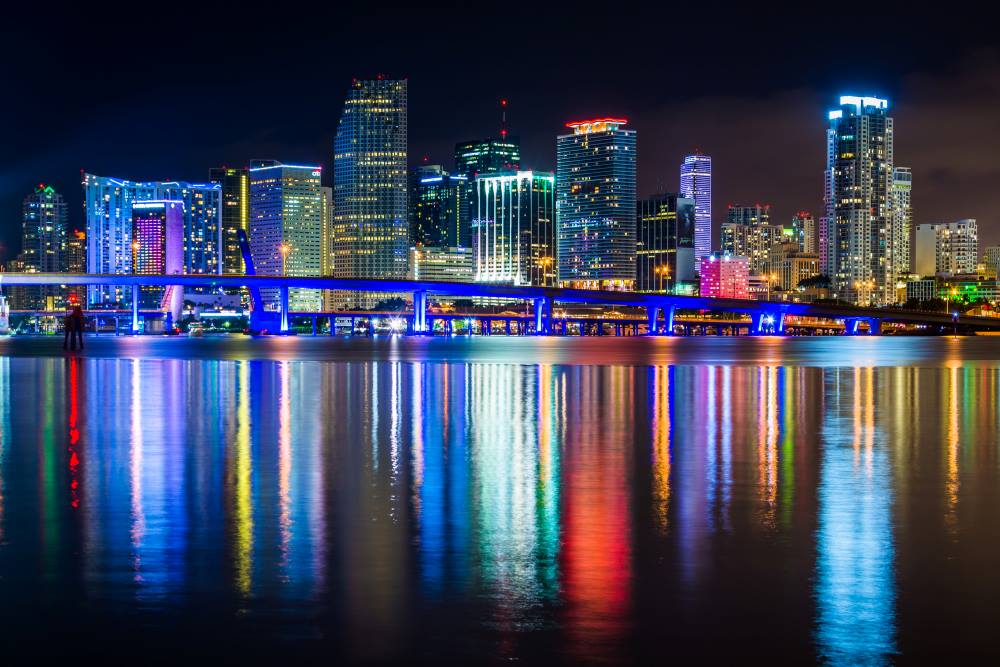 It also features the Sky Views Miami observation wheel, presiding over it all at 180 feet above Downtown Miami's glittering skyline.
One of the best ideas for your visit is to have a couple of drinks and hop on Millionaire Row Boat Tour which is a must-do on your 2-day Miami itinerary.
One of the best boat tours is the Original Millionaire's Row Cruise because you get incredible views of Miami's skyline, Miami Beach, and Millionaire's row- home to Miami's wealthiest citizens!
Book your Millionaire Row Sunset Cruise Today!
You can Book this Half-Day Open Bus Tour which covers all the attractions of Day 1 of the Maimi Itinerary including the Boat cruise!
2 Day Miami Itinerary: Day 2
Start your second day in Miami by exploring some cool neighborhoods of Miami and visiting a few far-off places near Miami.
Morning at Little Havana
Little Havana is one of Miami's most vibrant areas and a hub of America's Hispanic culture. You can find Little Havana has various venues, restaurants, Latin-inspired cafes, and Hispanic markets.
So, here is my suggestion, don't eat a big breakfast this morning: instead, begin your second day in Miami with an incredible Little Havana food tour!
The central part of Little Havana is Calle Ocho, one of the most famous neighborhoods in Miami, with a compelling history, distinct vibe, and magnificent food scene. It has live music, Cuban street food, and various cultural activities.
There are so many incredible things to do here and it is an excellent addition to a 2 day Miami itinerary. Regardless of whether you're a foodie or a Spanish speaker, Little Havana is a fantastic addition to your Miami itinerary.
You can Book this Little Havana Food Tour which is so impressive and includes everything!
Visit the Wynwood for Street art Galore
I am a huge fan of street art and admire the artists so much for their creativity. During my 2 days in Miami, I didn't regret visiting this area, in fact, it's considered one of the best things to do in Miami.
The Wynwood neighborhood has an interesting history similar to other areas around the world with lots of street art. It was once an industrial part of Miami that received a facelift in the form of street art to repurpose the area.
Wynwood is a collection of aging warehouses from the 1970s. Still, in the early 2000s, Tony Goldman, a local entrepreneur, saw the potential to build an oasis of art and culture. Many modern artists come to Wynwood to find artistic inspiration.
The first stop on any visit to Wynwood should certainly be the Wynwood Walls, a collection of incredibly impressive street art housed in a park. Today, the Wynwood Wall is a pedestrian-friendly street with buildings covered in art and murals.
Outside of it, you can see the entire neighborhood covered in colorful art, and there are more galleries, boutiques, and trendy restaurants than you can count! Also, as the sun sets, and plenty of nightlife, too.
If you're an artsy type, consider the Wynwood Street Art Buggy Tour to know more details about this neighborhood's transformation.
Book your Street art walking tour of Wynwood today!
Vizcaya Museums & Gardens
Vizcaya Museums & Gardens is one of Miami's most beautiful buildings located in Coconut Grove and built in Renaissance style. It is a prime example of European architecture within the American context. From the outside, it looks like an Italian Mansion.
The mansion has more than 70 rooms, and 34 of these rooms have treasures that date back to the 15th century. The villa and gardens are incredibly beautiful, and visiting them is among the most popular things to do in Miami.
Book your ticket for Vizcaya Museums here.
Visit the Everglades National Park
The Everglades National Park is an excellent way to end day two of your Miami itinerary. Everglades National Park is one of the most unique national parks in the USA.
America's Everglades is a subtropical wetland that spans a total of 1.5 million acres across South Florida that has been declared a World Heritage Site. The Everglades is one of the world's most unique landscapes because it combines various distinct habitats, diverse species, and a subtropical climate.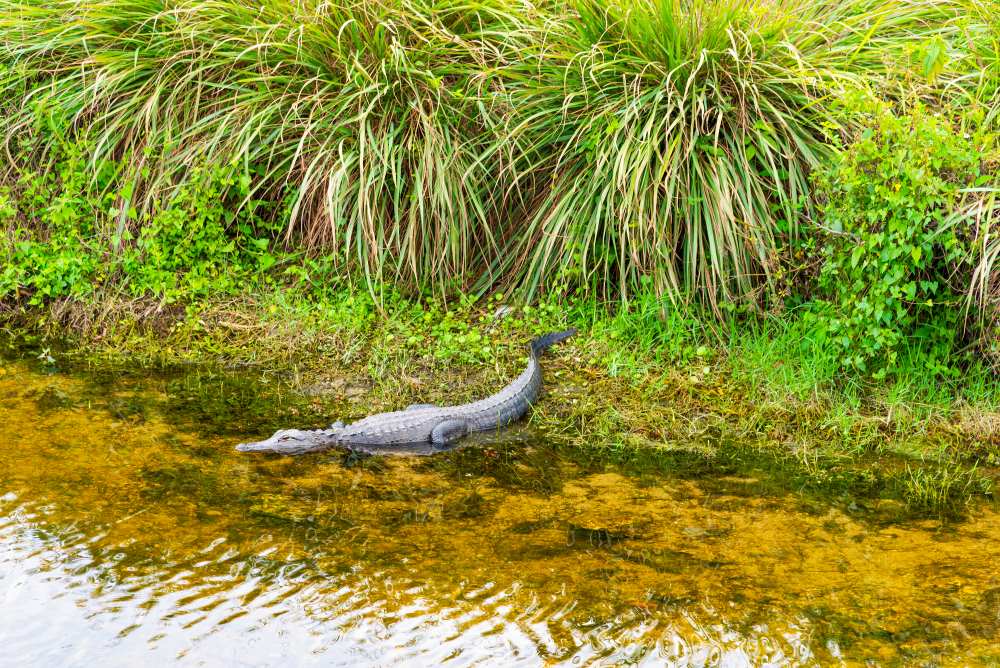 Water moves from north to south from Lake Okeechobee forming a 100-mile-long river. There are so many things to do in everglades national park but a very popular way to see the Everglades is through the Half-Day Everglades Airboat Ride & Wildlife Show where you'll see the best of the Everglades.
Book a Day trip to Everglades now!
You can also Book this Whole day Miami Combo Tour that covers the Everglades with Wynwood, Miami Beach, and Millionaire Row Cruise- covering must-visit places of Miami.
Practical Information for your 2 Day Miami Itinerary
Now, I am trying to cover some practical information & FAQs regarding planning a Miami Trip.
Best time to Visit Miami
Anytime is the best time to visit Miami as there are so much to explore in and around Miami but I would suggest Spring and Summer months from March to September are a good time to visit Miami.
Spring and early fall are also good times to beat the summer crowd and you can get good deals on hotel bookings!
Two Days in Miami: Where to Stay?
Miami is so a big Metropolitan city and there are so many areas where you can consider staying. But if you are a beach bum and want to stay for a shorter period like 2 days in Miami only, I recommend staying near South Beach.
Almost all the attractions are near South Beach and you will be near the beach the whole time for your perfect holiday in Miami. Also, you will not rely on Uber or Lyft for the commute which can be a huge saving!
The hotels at South Beach seem expensive, I am including other neighborhoods too which you can consider booking being walkable, have lots of restaurants/bars/shops, and are close to many sightseeing places I mentioned in this 2 days in Miami travel guide!
Here are my recommendations for a stay in Miami:
South Beach: It's perfect if you want to enjoy Miami's nightlife and have a more resort experience!
Brickell: Brickell is the heart of downtown and one of the hottest areas of town, with tons of high-end condos and restaurants. It's also close to Key Biscayne!
Wynwood: A colorful neighborhood north of downtown Miami and West of Miami Beach with great coffee shops and restaurants nearby too!
Apart from the above my personal recommendation would be Sunny Isles Beach in Miami. The area is north of Miami beach and you'll find reasonable rates for beachside apartments and enough space for Parking, perfect for a family.
Save Time and Book Your Miami Hotel Online Now!
Getting around during 2 days in Miami
As with other Metro cities of the USA, Miami also is the best car-friendly city. As far as you stay at the south beach, you won't need to rely on transport as much if you are ready to walk a lot!
So, the car is not necessary for your short weekend trip to Miami! If you follow my itinerary and stay at south beach, you can easily cover all the attractions with one or two Uber rides!
Driving and parking in the city seemed like too much of a hassle for us on our first trip to Miami! So, try to avoid car rental and if possible, stick to taxis like Uber or Lyft for your short rides!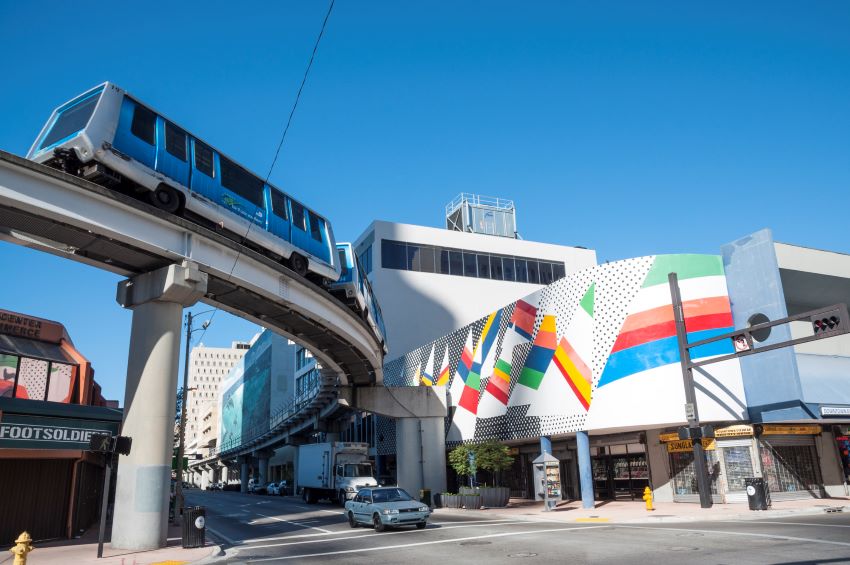 Here are other Public transportation options for convenience:
Metrobus: Metrobus is Miami's public bus line, and operates more than 95 routes throughout the city. A Single trip fare is $2.25, but you can get discount plans if you have student cards, a senior citizen.
Metrorail: The Metrorail covers a total of 25 miles of Miami's most popular areas. There are 23 stations, including Miami international airport and Miami downtown. Metrorail operates from 5 AM to midnight seven days a week. It is one of the best ways to get around the city.
Tip: buy an EASY ticket. Locals use EASY Cards but visitors should get EASY Tickets instead which are free and can be loaded with credit, or you can purchase a 1-day or 7-day pass. You can use these on the Metrobus and Metrorail.
Trolley: The trolley has routes within Little Havana, Downtown and Brickell, and Wynwood. These routes stick just to one neighborhood, but once you're there, you can utilize the trolley to get around easier. You can check the Trolley Tours to make it easy!
How to get from the airport to Miami City Center
The fastest way to get from the airport to the city center is via taxi. You can catch a cab or hop in an Uber and it should take around 20 minutes. Being just for 2 days in Miami, a taxi is the best option to reach fast to your hotel or area of stay!
Also, you can arrange Private Transfer for your convenience. Book this Private transfer from the airport which is superb as it includes service rescheduled if the flight is delayed!
But if you are not in hurry, you can look for other options too! From the airport, you can take the Miami Mover(MIAM) to Miami Airport Station. The MIA Mover is a free shuttle train that runs 24 *7 throughout the week.
At Miami Airport Station, you can take the Metrorail (Orange Line, Miami-Dade Transit) to travel to the city center. The total journey time from Miami Airport to the city center is approximately 30 minutes.
Another option is to catch a bus to downtown or South Beach. Every 20 to 30 minutes the Miami Beach Airport Express (Metrobus Route 150) departs to and from Miami Beach, all days of the week. For this express bus service, the price is $ 2.25 for a one-way ticket.
2 day Miami itinerary – Additional day trips
I visited Miami for 3 days and did some additional day trips too. So if you have more time in hand, you can consider this Popular day trip from Miami.
Key West: One of the most famous places to visit Miami and considered Sothern most point of the USA, Key west is a tiny island connected by road to Miami. You can reach here by car or cruise on a day trip. You can book this Key West Cruise along with Snorkelling & dolphin watching. You can also consider booking this Bus tour which covers all the attractions and you will cross over 43 bridges to reach Keywest including the famous Keywest Highway!
Book your Key West Day trip with an activities tour today!
Biscayne National Park: One of the top day trips from Miami for outdoor enthusiasts is to Biscayne National Park. It is located a boat ride away from downtown Miami and can be accessible by water! The park is underwater and you can see the diverse species of wildlife, including turtles and pelicans, along with larger creatures like dolphins in Biscayne Bay Lagoon itself. Take your Biscayne Boat cruise and enjoy some amazing marine life!
More Activities in Miami
Miami Travel Tips
Final Thoughts on Miami 2-Day Itinerary
This 2 day Miami itinerary takes you to all the must-see attractions to experience in the Magic City. Regardless of which activities you partake in 2 Days in Miami itinerary, you won't leave empty-handed: from unique food to Florida to breathtaking ocean views.
You may also find yourself mesmerized after staying two days in Miami. I am planning my visit this year too and will add some more information on the blog after this!
Helpful Resources to Plan your Miami Trip
Pin this Miami Travel Guide to read it later!